If you're seeking the Halloween experience this October, Ypsilanti is the place to be! With several exciting and spooky activities planned, all ages are invited to have some Halloween fun. Check out how you can experience Ypsi during the best time of year! 
 
Halloween Event Highlights 
Annual celebrations, festivals, things to do, and a full list of Ypsi events are highlighted on our Ypsi in October page. View more Halloween highlights below and plan your trip!
Highland Cemetery Tours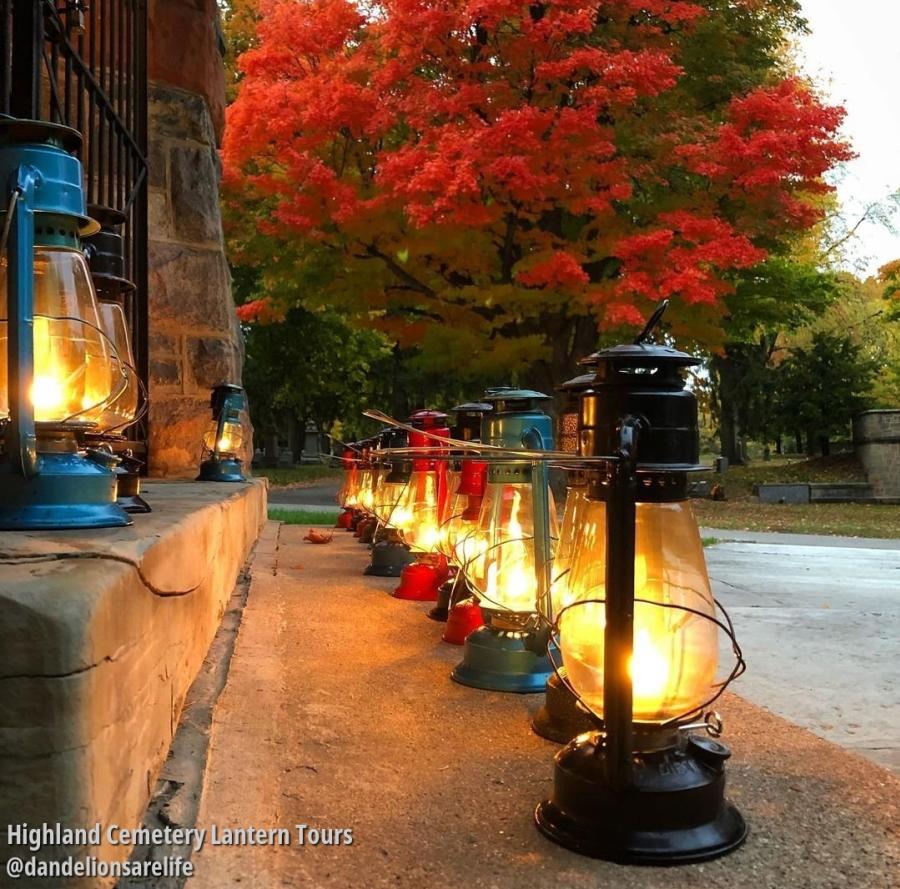 Carry a lantern through the beautiful Highland Cemetery while touring the grounds after dark. Listen to local historian James Mann share stories about those now resting who once resided in Ypsilanti. Highland Cemetery is on the National Register of Historic Places. Dates TBD; About 1.5-2hours, hilly grounds. $10 Cash only. 
 
Browse bizarre gifts, shop all things spooky, and support area artists at the annual Holy Bones Festival. This event hosts performers, crafters, and creative souls full of shopping and live entertainment. Food trucks will be on-site. This year, enjoy a drag show and pin-up contest to make the most of your time out! October 7, Tickets: $6.66-$10, proceeds benefit The YPSI.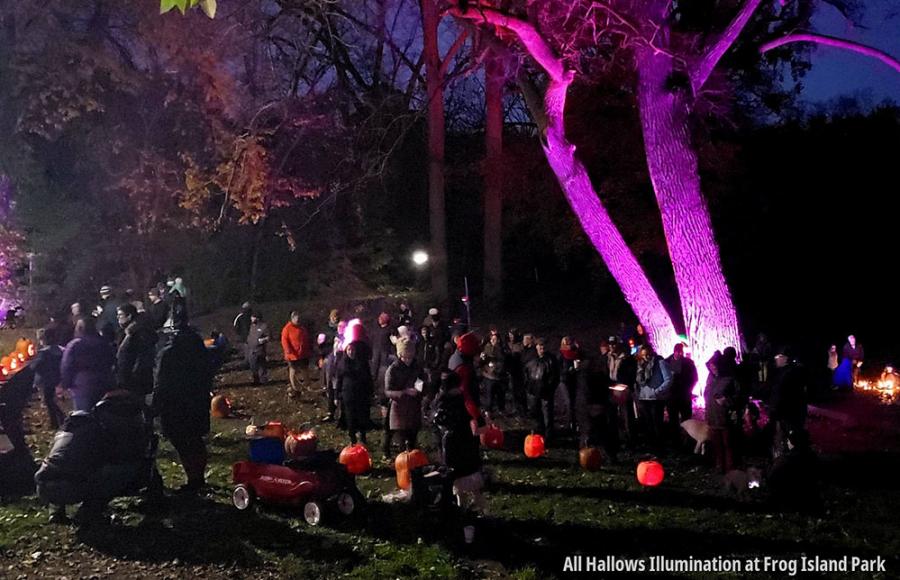 Bring your jack-o-lanterns to Frog Island Park and enjoy live acts during this outdoor community party. With more pumpkins and performances added each year, these glowing jack-o-lanterns will fill the amphitheater for a picturesque evening and perfect way to close out the Halloween fun. November 1; Free.  

There are several events happening around Ypsilanti this October. Find more Halloween and Fall-time happenings here. Events are added regularly, so be sure to check back often!     
 
Wiard's Orchards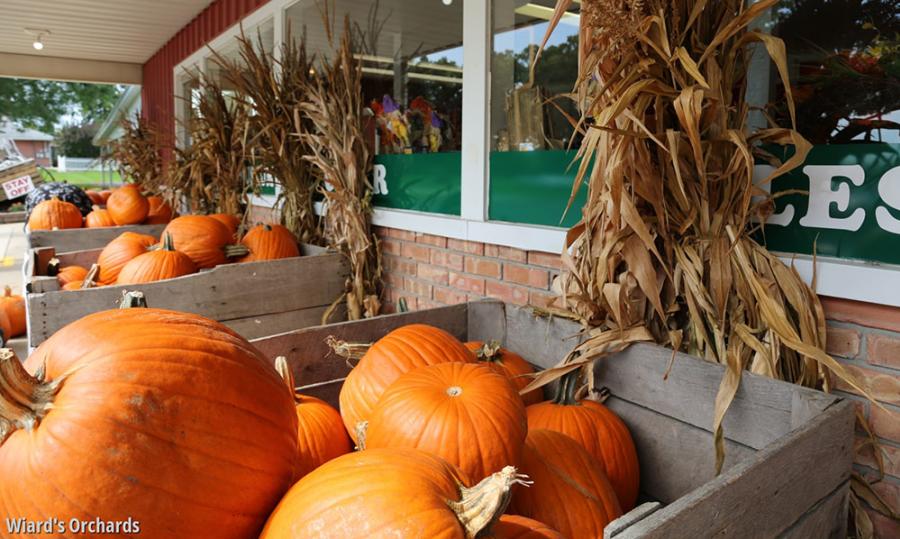 Wiard's Orchards has become a fall tradition for Ypsilanti families and visitors. Wiard's is one of the longest-standing establishments still operating in Washtenaw County. Enjoy family fun during the day, but visit only if you dare at night!  Wiard's Night Terrors is Michigan's premier top haunt, and was the first in the US to add a haunted attraction to their orchard.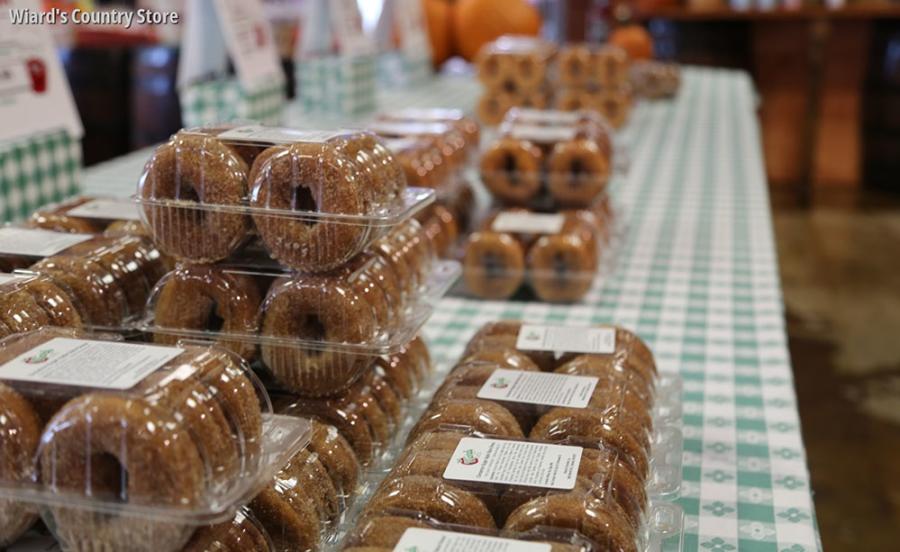 In the daytime hours, Wiard's Orchards & Country Fair is a family-fun destination with no secret scares. Spend time searching for the perfect pumpkin and feeding animals at the petting zoo. Visit the country store to pick up the must-try cider and donuts. Take home jams, pies, and well, a few more donuts for later!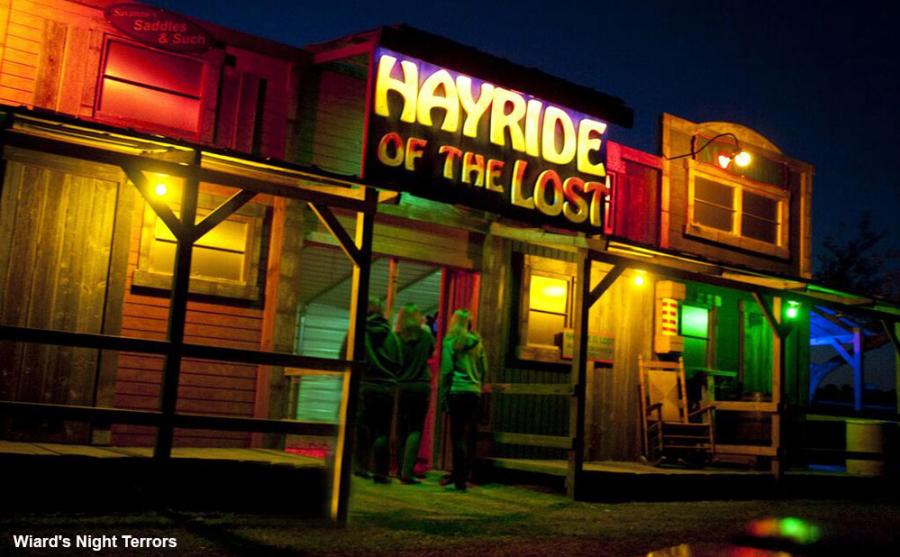 If you're a fan of haunted houses and getting spooked, you have definitely heard of Wiard's Night Terrors.  Hosting a handful of haunted attractions, these highly rated, frightening walkthroughs have been recognized as one of the Top Haunted Attractions in the US. Are you brave enough to face 'alien caged clowns' in 3D and board 'the hayride of the lost'? Prepare to be scared!
 
Shopping: Inspiration & Decorations
Oddities and unexpected treasures are found any time of year in Ypsilanti. Search for decorations and handmade products that inspire your creative side! Find restaurants along the way and stop for a quick bite to reenergize.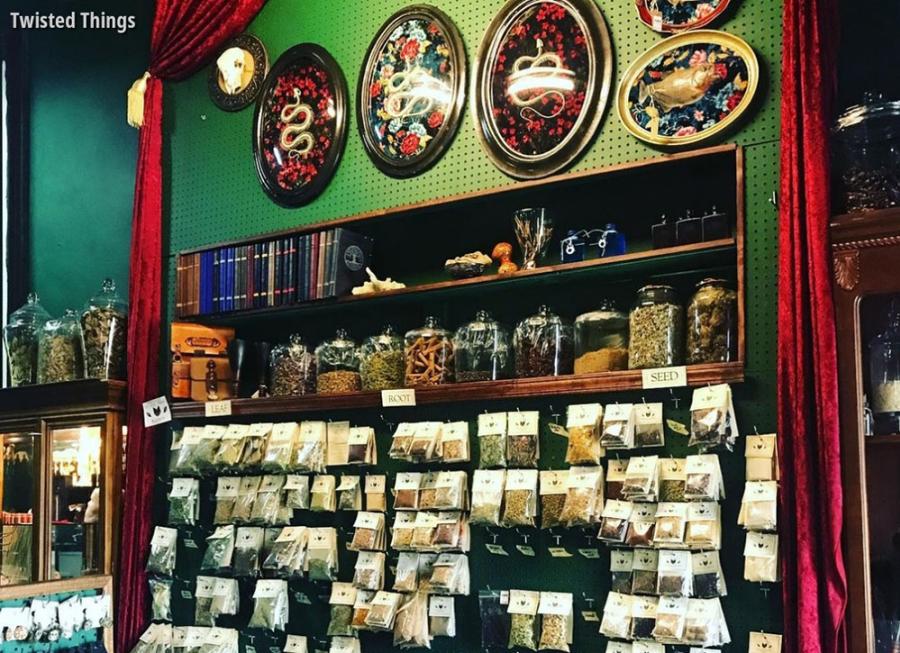 Find handmade items crafted from over 50 area artists at Twisted Things including witchy wares, magical workings, and ethically sourced bone jewelry. Located in the "Diagon Alley" of Ypsilanti, this shop sits next to Evenstar's Chalice and World of Rocks. More spots like Unicorn Feed & Supply carry seasonal items like Halloween fairy garden decorations and art shows at the Gallery at Stone and Spoon . The Conjure Goddess and  Bloodroot Herb Shop are must-visits any time of year.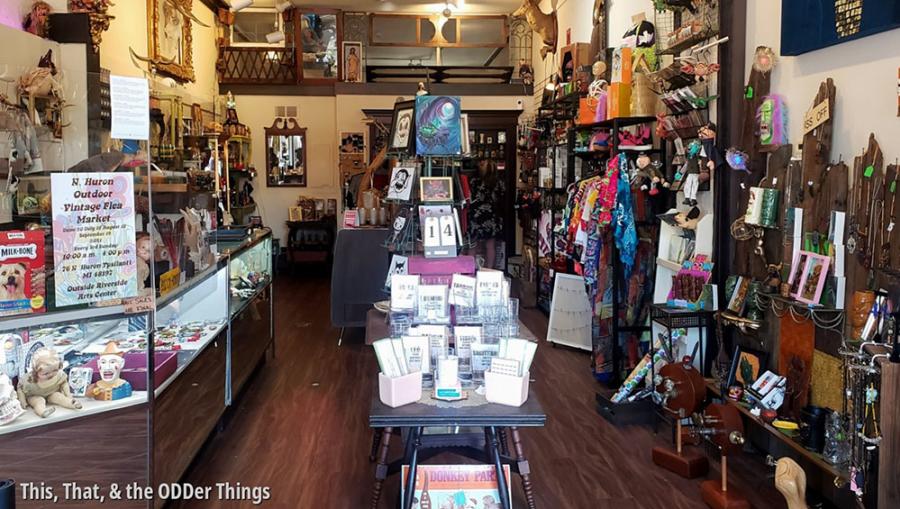 Discover one-of-a-kind pieces at This That & the ODDer Things filled with seasonal gifts, 'stuffed' animals and unusual artwork. Nearby, browse low-cost Halloween decorations at the Thrift Depot. Shop the Depot Town businesses like Ambient Antiques, retro shop Lucky Haskins, and Brick & Mortar Modern General Store for more seasonal finds. 
 
Start your evening off by grabbing dinner at Shrimp Flavours.  Order your go-to favorite seasonal drink from Sweetwaters and Halloween cookies from Insomnia Cookies for later along the way. 
Many stores around Ypsilanti are carrying Halloween goodies and awesome finds. Click here for 6 eccentric shops to visit in Ypsilanti.  
Like our content?
Get all of the latest Ypsilanti happenings delivered to your inbox. Subscribe to our monthly newsletter.
Follow Ypsi Real, @YpsiReal on social media. TikTok, Instagram, Facebook,and Pinterest.