If you know anything about Ypsilanti, you know that the automobile industry is a big part of its history. Read how you can experience the pivotal role Ypsilanti played in the automotive industry at the Ypsilanti Automotive Heritage Museum.
Ypsilanti has been home to many memorable automobiles from different manufacturers throughout the years. To house these vehicles and educate visitors on Ypsilanti's involvement on the city's part in the industry, there is the Ypsilanti Automotive Heritage Museum.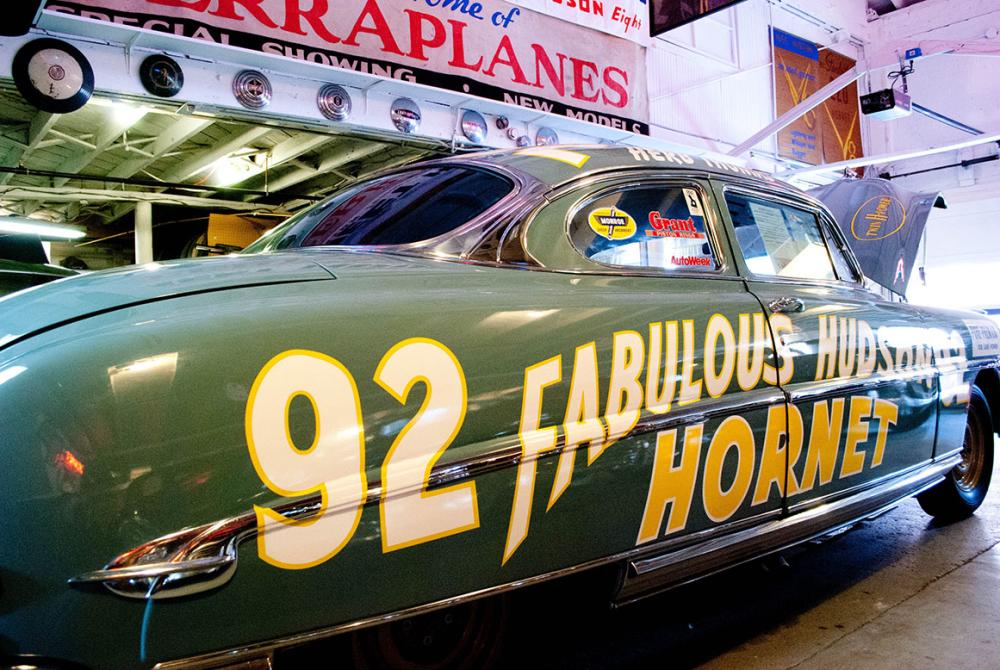 The Ypsilanti Automotive Heritage Museum is located on East Cross Street in Depot Town, right across the street from Sidetrack. The museum has been a tourism staple of Ypsilanti since its opening in the 1990s by Jack Miller, Paul Ungrodt Jr., and Peter B. Fletcher. Before the site was converted into a museum, it was originally one of the first Dodge dealerships ever in the late 1910's. After this dealership fell through, a different owner, Carl Miller, converted the dealership into a Hudson Sales and Services franchise and renamed the entire property Miller Motors. This was the hot spot for citizens of Ypsilanti and surrounding areas to come and sell, purchase or have maintenance done on their Hudson vehicle.
The museum has some crowning jewels located right inside its doors. It houses the 1952 Hudson Hornet, which was coined as the Fabulous Hudson Hornet during the win of the 1953 NASCAR Championship by Herb Hornet, which is considered to be the most valuable car in the exhibit. Another unique car at the museum is a 1991 Chevrolet Caprice police car that was manufactured at the Willow Run Assembly Plant.
Even if you don't know a lot about cars, the museum is perfect for you. There are helpful signs in front of every car that explains to you the significance and details of each car—they have over thirty cars on display! The museum workers know everything about the cars, so if you have any questions, they are great at answering them. In addition to fully-intact cars, the museum also has a collection of other automotive accessories. They have large engines on display, signage, and early notes from the history of the pre-war dealership.
Auto Heritage Museum is also involved in a slew of different local events. On Thursday nights during the summer, they sponsor the Depot Town Cruise Nights, which you've probably witnessed. People from all over the area bring their unique, old-fashioned cars to the different themed nights and are entered in a contest to win airshow tickets, and even be entered in a drawing for a grand prize. Depot Town Cruise Nights start in June.
Like our content? Get all of the latest Ypsilanti happenings delivered right to your inbox. Subscribe to our monthly email newsletter.