Folks can count on Ypsilanti for totally unique and out of the ordinary events and activities! This year, Ypsi businesses and organizers have been safely planning events all around town to enjoy this fall season. From free movies for film buffs and pop-ups fit for foodies, to live performances and historic interests, there is something here for everyone. Plan a visit and spend time checking out these top 10 events happening in Ypsilanti this fall!  
 
CHEFS IN THE GARDEN AT GROWING HOPE
September 12, 26 & October 10
Experience the magic of Growing Hope's urban farm while enjoying a meal specially prepared on-site by guest chefs! This three-part dinner series and annual benefit features well-known, local culinary talent. Partake in an appetizer and cocktail hour featuring live music from Matt Jones. $125 
September 12 – Chef Abby Olitzky and Stevel Hall from Spencer 
September 26 – Chef Sean Marshall providing exceptional culinary skills 
October 10 – Chef Brandon Johns of Grange Kitchen & Bar, dessert: Sweet Heather Anne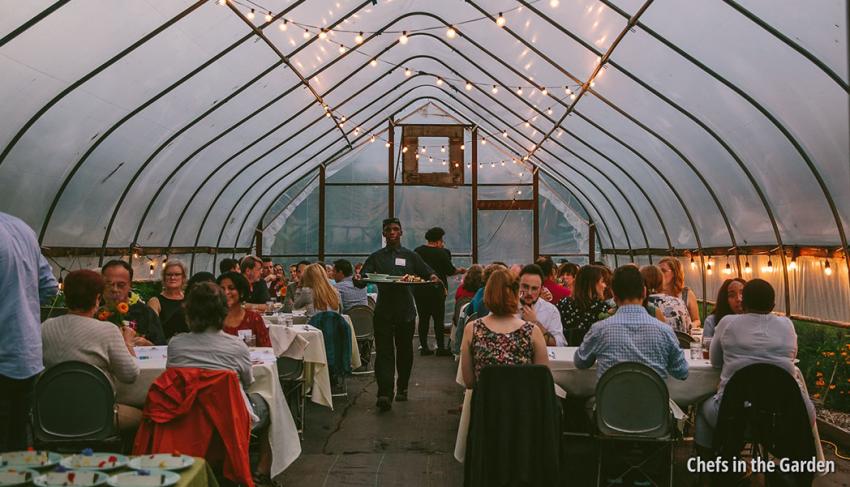 JOURNEY TO FREEDOM: UNDERGROUND RAILROAD BUS TOUR
September 19
Did you know two essential Underground Railroad routes to Detroit and Canada crossed in Ypsilanti and Ann Arbor? Discover the role these areas and Washtenaw County played through this docent guided bus tour and walk to view the local and nationally known Underground Railroad Landmarks, historic sites, buildings, and more. The tour includes visiting sites in Ypsilanti, Pittsfield, and Ann Arbor, with minimal walking and brief rest stop. Presented by the Washtenaw County African American Cultural & History Museum. Suggested donation $15.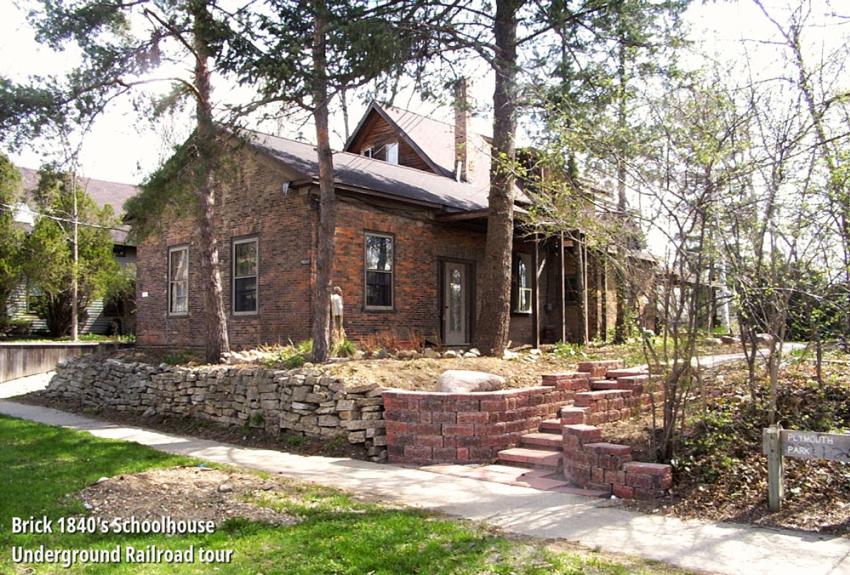 Catch a free outdoor film during the Outdoor Movie Series hosted by the Ypsilanti Downtown Development Authority, showing films in different locations around town. Bring your own chairs, snacks and drinks for the shows in the park or show up early and find a good spot for the drive-ins. Either way, kick-back for these family-friendly films coming up this Fall!  Free. 
September 16 - Walking While Black - L.O.V.E. is the Answer
October 7 – Disney's Soul, Drive-in 
October 28 – Casper (1995), Drive-in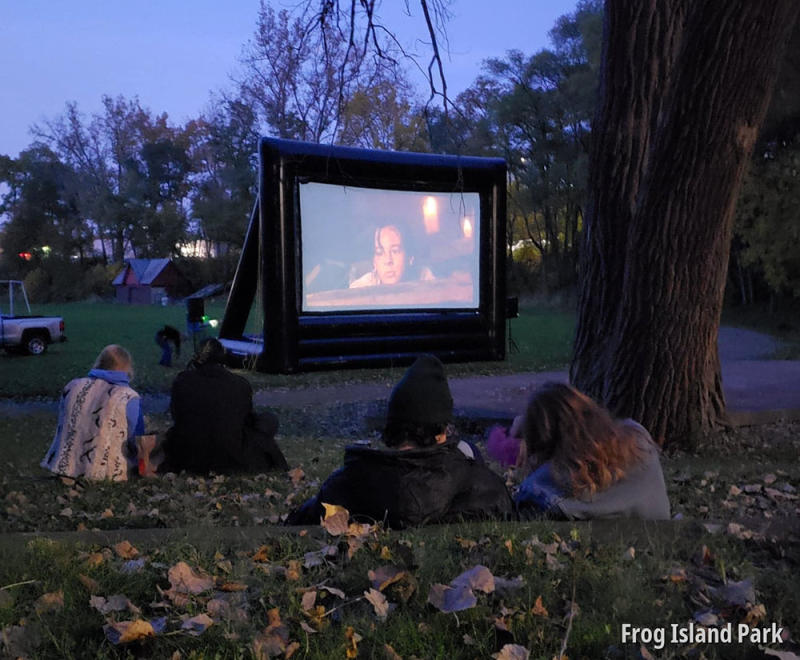 Explore the Ypsilanti area during this free monthly arts & culture walk, connecting the arts community with local businesses. These area businesses host artists and pop-ups of all kinds in their shops for visitors to enjoy! Attend live paintings, music and performances, shop exclusive deals and specials at participating locations, plus more! Free.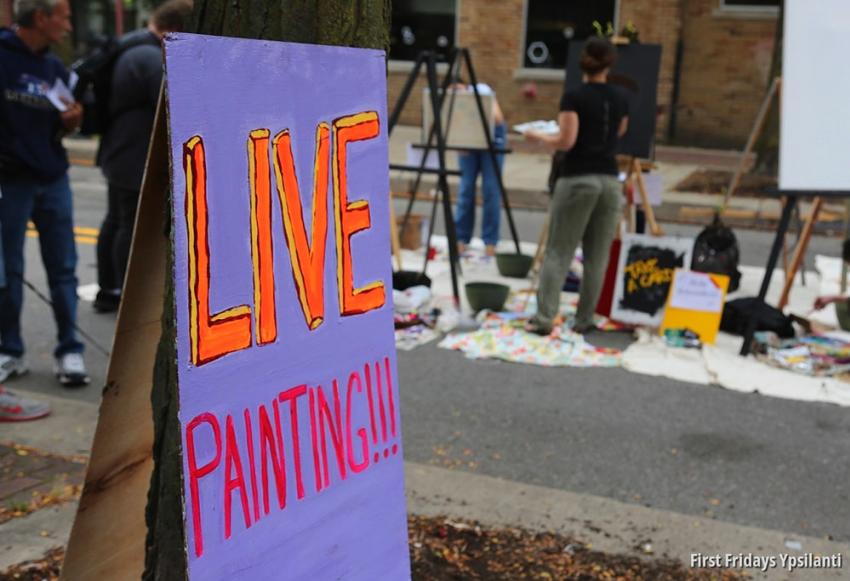 EASTERN MICHIGAN UNIVERSITY
HOMECOMING CENTENNIAL CELEBRATION
OCTOBER 4-9 
EMU celebrates its 100th Homecoming celebration this year! Several events are scheduled all week through EMU including the YpsiTasty Grub Crawl, campus tours, pancake breakfast, band and choral concerts, and the Homecoming Football game against Miami University! A limited number of spirit boxes are available for purchase to show your Eagle pride. Read more about EMU's homecoming traditions, timeline, and browse photo galleries here.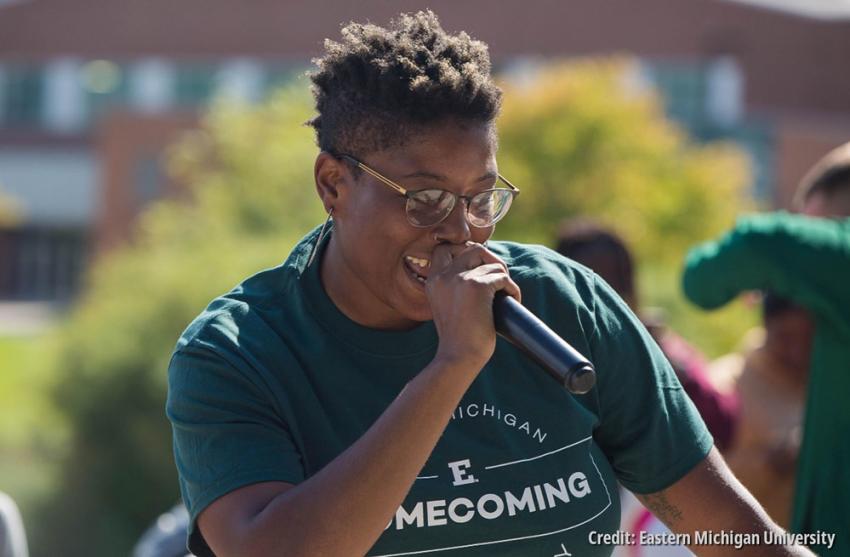 OPEN COCKPIT DAYS AT THE YANKEE AIR MUSEUM
OCTOBER 9  
The Yankee Air Museum is opening some of their static aircraft on display for visitors to take a look inside the cockpits and experience what it takes to be a pilot! Steps will be set up at selected sites for folks to interact and learn more about these historic aircraft cockpits. Click here for upcoming museum events. Free with museum admission.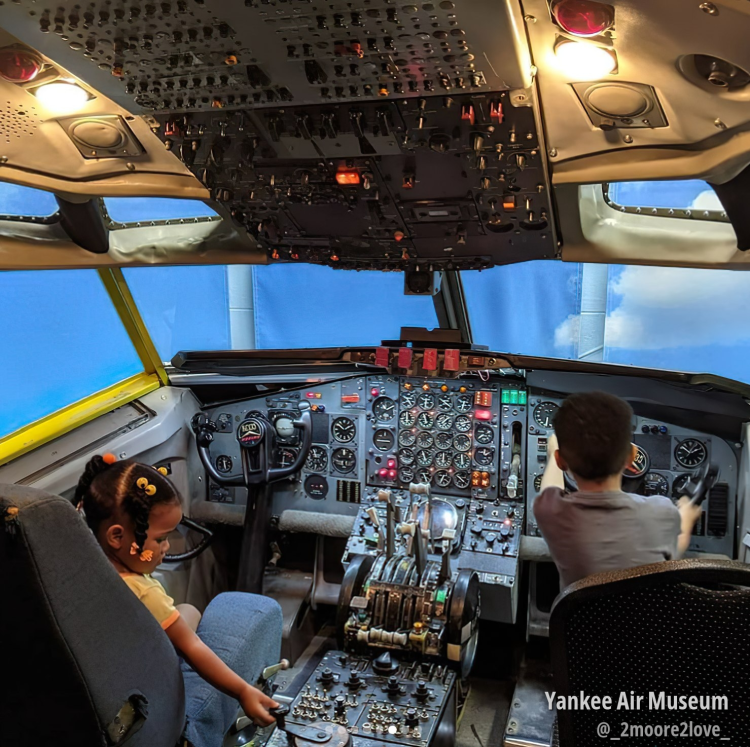 SUNDAYS IN THE GARDEN AT CULTIVATE 
WEEKLY THROUGH OCTOBER 10  
Relax outdoors at Cultivate Coffee and Tap House's beer garden/patio for live music featuring different artists weekly. Grab your favorite coffee, tea, or specialty soda drink, or check the menu for libations and craft brews to sip on outdoors. Cultivate is dedicated to crafting excellent products and experiences and hosts weekly food pop-ups and test kitchens, too! Free.   
 
September 26 - Tree No Leaves 
October 10 - Jay Fry of Chirp
October 17 - Mercury Salad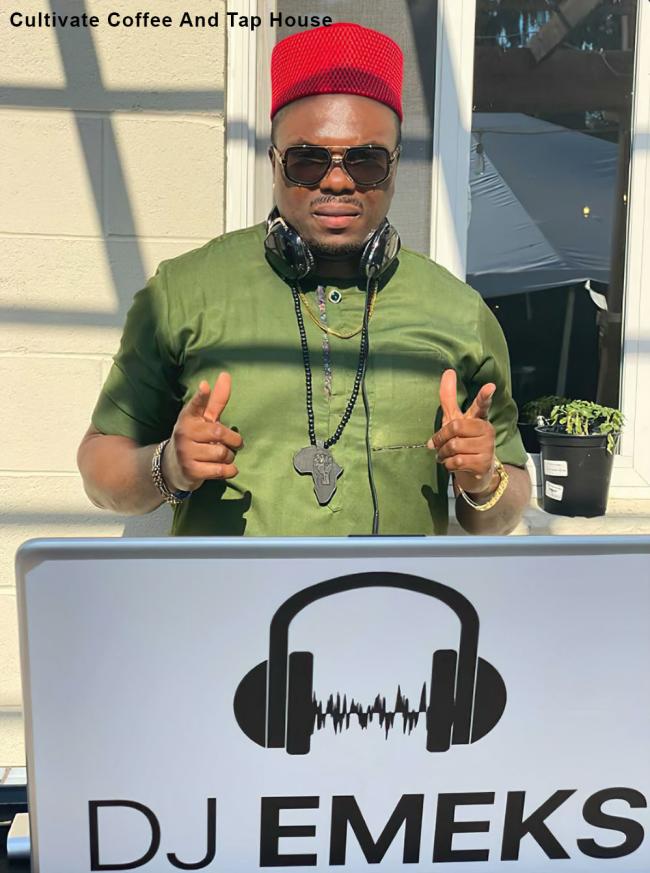 HOLY BONES FESTIVAL
OCTOBER 16 
Returning for its 3rd year, the annual Holy Bones Festival brings attendees an immersive experience for creative souls. Shop vendors and artwork, watch performing artists, and grab a bite at the food trucks. Discover arts and goods from all walks of life, death, and everything in between.  This annual festival is a fundraiser for the Ypsilanti Performance Space (The YPSI). $6-$10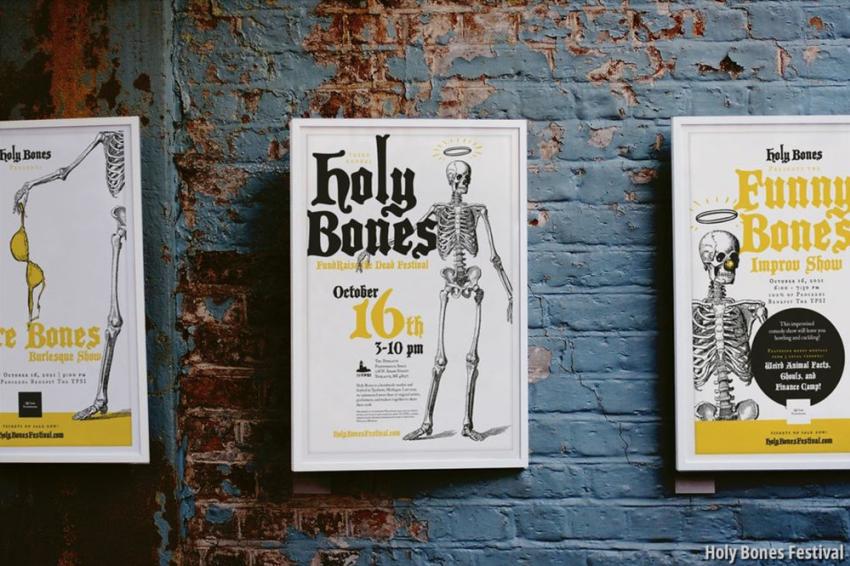 YPSIGLOW 2021
OCTOBER 29 
Save the Date! ypsiGLOW is a GO for its 5th year in Ypsilanti! Participate in town, at home, and online during this GLOWing celebration. Dress up in crazy costumes, explore public art installations, watch student-created content on GLOW TV, and create luminaries through free community art-making workshops. All ages and abilities are welcome to join in this community-built celebration of creativity. Free.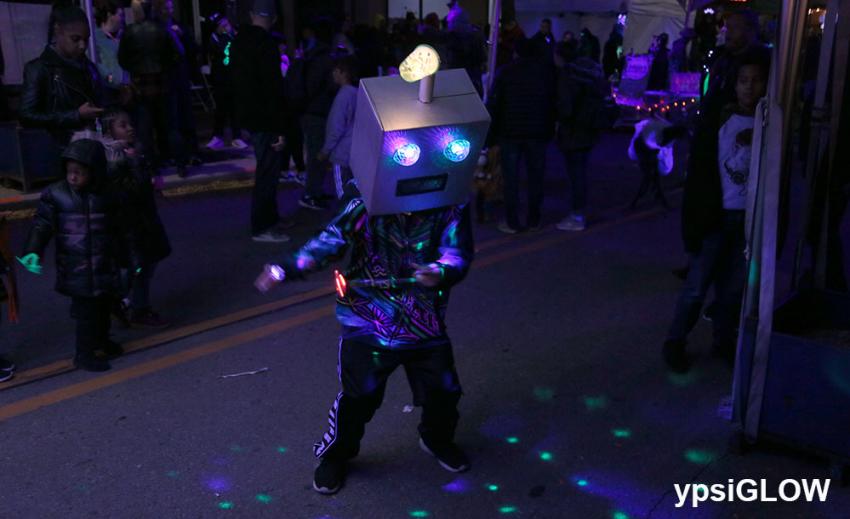 ALL HALLOWS ILLUMINATION OF FROG ISLAND PARK
NOVEMBER 1 
Following Halloween weekend, bring your jack-o-lanterns to Frog Island for this free event and help light up the park! Join others and see hundreds  of picturesque pumpkins light up for a particularly eerie and family-friendly post Halloween fun.  Dance to live music from Black Jake & the Carnies and become mesmerized by fire-spinning performances from Ypsi Spin Jam! Free.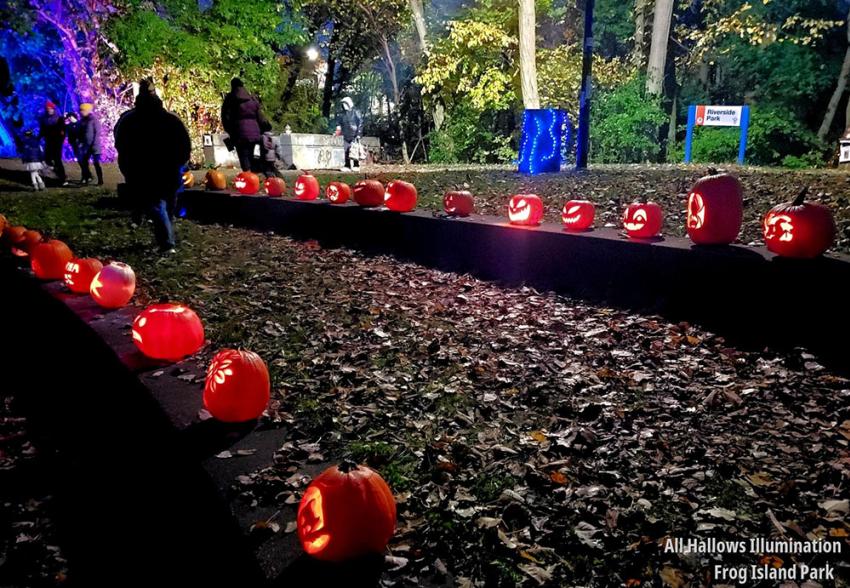 These events are just a sample of the awesome happenings around Ypsilanti. Click here to discover more area events! We want to see your adventures- Share your photos with us on social media by tagging us at @YpsiReal and using #YpsiReal. 
Like our content?
Get all of the latest Ypsilanti happenings delivered to your inbox. Subscribe to our monthly newsletter.
Follow Ypsi Real, @YpsiReal on social media. Instagram, Facebook, Twitter