You already know that Ypsilanti is a fantastic place to consume music, between 734 Brewing, Unity Vibration, Ziggy's and Ypsi Alehouse. Did you know that Ypsilanti is also a fantastic place to record and produce music?
Many of Ypsilanti's talented musicians across various genres are also accomplished producers, bringing their technical ear to the work of both fledgling and professional clients. Between the University of Michigan's Performing Arts Technology (PAT) program, and Washtenaw Community College's Audio Production & Engineering program, the Ypsilanti area is brimming with skilled, qualified professionals whose recordings rival those coming out of major studios. Fifteen or twenty years ago, aspiring musicians had to take a road trip to Nashville, New York, or L.A. for a professional-quality recording. Now you can go right down the street.
If you've got musical aspirations, make a destination of Ypsilanti. Here are five Ypsilanti-based producers who can help you turn your musical dreams into a reality.
You may recognize Chris's name from his performances at the Ann Arbor Summer Festival, Sundays in the Garden, or his 2015 album release at WCC's Towsley Auditorium. You might be less familiar with him as a producer, whose work includes After You by local roots-rock troupe Cold Tone Harvest, Seed by Lizzy Shell, East by Rin Tarsy, The Desert by James of Mosaics, Lisa Ritchie's Expectations EP. Chris works out of a private studio in Ypsilanti Township, where he and a team of experienced studio musicians (and a 1915 cabinet grand piano) work to bring new music to life. Chris graduated from the University of Michigan PAT program in 2012 and mixes his disciplined technical skill with his lush aesthetic.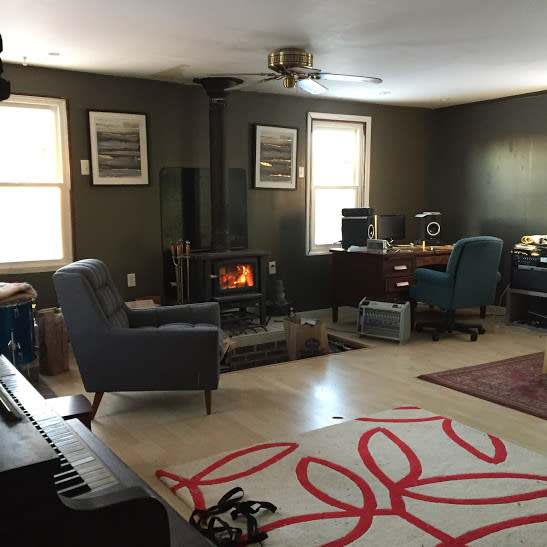 DaG is a 27 year old audio creative and DJ with deep roots in Ypsilanti. His brand, Village Tales (a darn good listen-through on Soundcloud) is focused on the rap, hip hop, and soul in the 734 area code. Boasting a heap of collaborations, everything that DaG touches has a kind of glisten to it, as though before creating a song he first creates a room and invites you to step in and listen. DaG recently released Get Mama Rich, a collaboration with rapper A-Minus,  and his own instrumental album DionLoveSwing, which seamlessly melds soul, funk, and bounce. He plans to release another album, Xotics, later this year. As a producer, DaG stays committed to having fun, keeping an open mind, and letting the songs guide the process. Clients can work with DaG in his home studio; he also offers to bring the studio to them with a portable rig of equipment. 
Drew Denton
Drew Denton began as an instrumentalist, and initially started rapping as a joke. What began as a joke quickly became a legitimate pursuit through his work with metal band Insane Industries, and his current band Approachable Minorities (Denton, TJ Greggs, Marcus Mckinney). An internship at Sideone Studios in Ypsi added producing and engineering to his skill sheet, and he went on to open The Workshop Recording Studio on the east side of Ypsilanti, where Denton has been taking clients for the past 7 years. As a musician, Denton makes EDM-influenced hip hop; as an engineer, he works on mostly rap, but occasionally punk, metal, or indie, racking up the collaborations with Hybrids, Wicked Jake, NorthZero, Scottie Palmer, and Moe Da Vinci. Denton's work is original, approachable, and makes you want to move.
Dyelow
A drummer by training, and fluent across a variety of different musical genres, the producer known as Dyelow first came to notoriety through an internet challenge, #365BeatADay, in which he disciplined himself to create a new piece of music daily for a year. His work began to gain attention online, which led to an internship, and then a job, with David Blue at Ypsi's Suite328 studio. Suite328 produced platinum records for artists Future and Tee-Grizzly, and is where Dyelow takes his clients to record today. His meticulous, genre-crossing aesthetic is an asset for clients who want to push themselves to create great work. 
Jim Roll is singlehandedly one of Ypsilanti's musical institutions. The founder and longtime owner of the gone-but-not-forgotten Backseat Studios, Jim has had a hand in engineering and producing some of the area's best-loved folk & indie albums from such heavy-hitters as Breathe Owl Breathe, Misty Lyn & the Big Beautiful, Frontier Ruckus, Chris Bathgate, Matt Jones & the Reconstruction, and Dick Siegel, to name a paltry few. Jim now acts as the manager of Willis Sound, a new state-of-the-art studio where he takes recording and production clients. Jim's years of experience mixed with his relaxed style bring the listener into the room with the artist. The result is albums that feel intimate, up-close, and unhurried.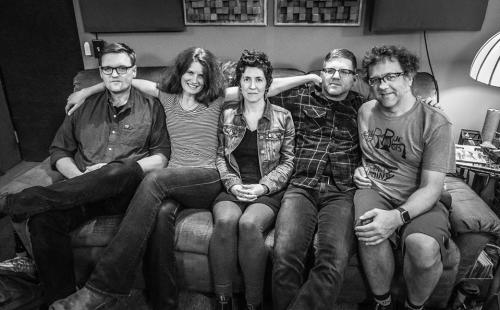 Other important things to know about making music in Ypsilanti:
Maybe I'm getting ahead of you. Perhaps you want to workshop your songs a little before finding an engineer to work with. This is a good space to mention another one of Ypsilanti's famous resources: songwriting courses at Washtenaw Community College. WCC Songwriting classes, under the tutelage of local songwriting legend Spencer Michaud, are a veritable who's-who of the area music scene: local musicians of all ages and all levels of Ypsi fame have taken this class throughout its 10 years . It's the classic Ypsi band meet-cute that I've heard more times than I can count: "we met in Songwriting Class at WCC."
Perhaps the songs are solid, but you need to work through them with a band, and you need a space to rehearse, equipment to record with, or a cool community of people to help you. In that case, check out Grove Studios, one of the area's coolest startups, with 24/7 access to rehearsal space and a full backline of equipment including mics, PA, drums, and amps, and rooms for producing electronic music as well. Grove also hosts periodic learning events such as co-writing workshops, and Financial Management for Musicians.
With talented and credentialed producers, excellent musicians around every corner, and a wealth of resources to support and develop you in your journey, why bother heading to Nashville? 
Enjoy our content? Get all of the latest Ypsilanti happenings sent right to your inbox. Subscribe to our monthly email newsletter.