Ypsilanti is full of historic homes, EMU campus buildings, and churches. Keep reading to learn more about the stories behind these beautiful buildings!
1) Brown Chapel AME Church
Built in 1904, 401 South Adams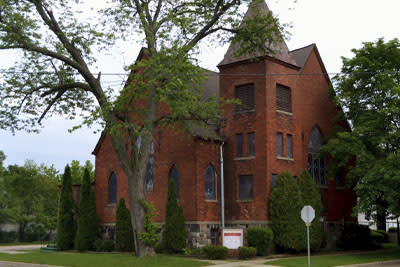 This historic building was home to one of the earliest recognized African American congregations in Michigan. Two lots were donated by Jesse and Isa Stewart in 1856, and the congregation met in a converted livery stable before the gorgeous building was constructed from 1901-1904.
2) Emmanuel Lutheran Church
Built in 1923, 201 North River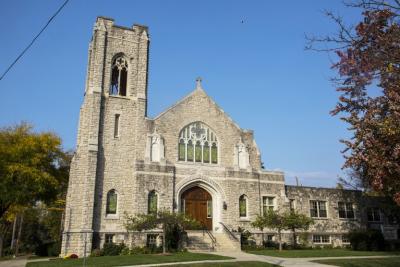 Founder, Reverand Friedrich Schmid came to Michigan in 1833 from Switzerland. Early services (circa 1860) were spoken in German, and held in a church once on the corner of East Michigan Avenue and Grove Street. The cornerstone of the current church was laid on August 28, 1922, and was completed the following year. The church has undergone many expansions and renovations since the original construction, but still maintains the original historic beauty.
3) First Presbyterian Church of Ypsilanti
Built in 1857, 300 North Washington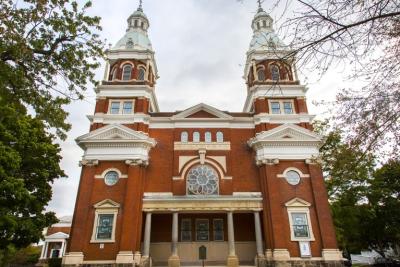 This architectural marvel was dedicated on September 23, 1857. There's nothing like seeing the sun shine on this building with the beautiful red brick, and contrasting blue windows as they reflect the sky. Take a historic tour of Highland Cemetery where the original pastor, Ira M. Wead, and his wife are buried.
4) St. John the Baptist Catholic Church
Built in 1858, 411 Florence Street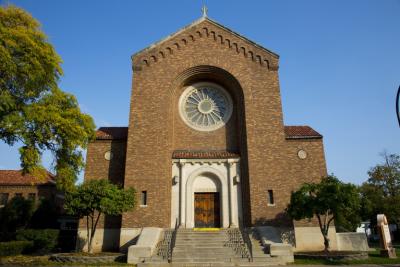 The first bricks were laid for this Italianate building on May 25, 1856. The church was completed in 1858. The first mass held in this space included a wedding for John and Margaret Kennedy on June 23. What's interesting is at that time, there were still no doors or pews, and the bride had to enter through the back on a plank! The church was completed by Christmas of 1858. For tons of more information, read this article on Ypsilanti Gleanings.
5) St. Luke's Episcopal Church
Built in 1857, 120 North Huron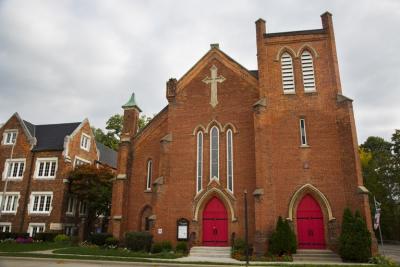 One of the oldest Gothic Revival churches in Michigan, St. Luke's Episcopal Church was consecrated on June 28, 1857. Not much has changed about the exterior of the building since, aside from the 1971 removal of the tallest shire in the county due to concerns of its structural integrity. A small garden is uniquely situated in an alcove, visible from the sidewalks of Huron Street.
6) First United Methodist Church of Ypsilanti
Built in 1892, 209 Washtenaw Avenue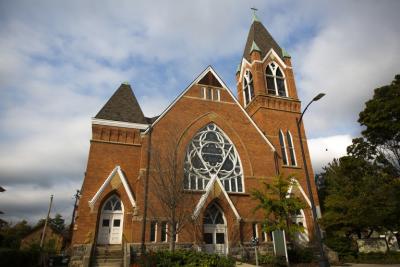 What started as a group of five members in Woodruff's Grove (the former name of Ypsilanti), has now evolved into one of Ypsilanti's most beautiful pieces of historic architecture. The original chapel for the group was built on River Street in 1830, but the floor collapsed, forcing the congregation to move. The present building with the iconic stained glass windows was constructed in 1892.
Like our content? Get all the latest Ypsilanti info delivered right to your inbox. Subscribe to our Ypsi Real monthly e-newsletter.