What is it like to fly in a WW II bomber? There is not much to compare it to. It is sort of like riding in a time machine, back to the 1940's. 
I was lucky enough to have the opportunity to ride in a B-17 Bomber out of the Willow Run Airport.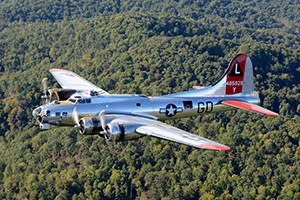 The B-17 at Willow Run, nicknamed the Yankee Lady, is a beautifully restored four-engined aircraft.
The ease and smoothness of the takeoff and landing surprised me. The plane ascended to approximately 1200 feet, traveling at about 150 miles per hour. It was fascinating touring around the area, including a few laps around Michigan Stadium and downtown Ann Arbor, making for some great photo opportunities.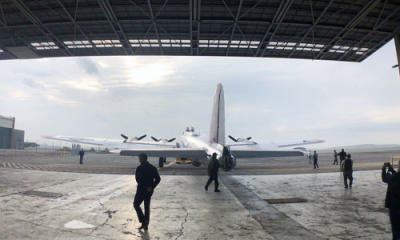 The history of the craft is everywhere you look. You see the machine gun turrets, rounds of ammunition and the bomb-dropping instruction signage, a reminder of the purpose the planes were created and used for. If you are agile enough, you can even climb up into the nose of the plane where the actual bombardiers once sat to release the bombs.
Introduced in 1938, the B-17, known then as Flying Fortress, became the third-most produced bomber of all time, just behind the B-24. Willow Run was once the home of a B-24 manufacturing plant, which produced nearly half of all the B-24's during the war.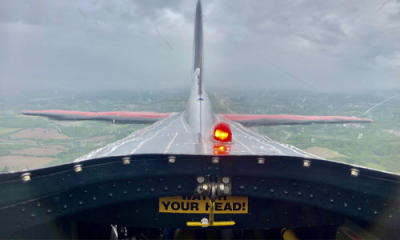 Anyone can book a ride on one of four historic planes through the Yankee Air Museum, out of Willow Run Airport. Flights are also available in the B-25 Yankee Warrior, the C-47 Hairless Joe or the open-air cockpit Waco Biplane. Book your flight HERE.
While visiting Willow Run Airport, you are going to want to stop at the Yankee Air Museum to view their aircraft collection ranging from World War I to the Vietnam era. There is a hands-on exploration station for kids, including an aircraft art station. The Yankee Air Museum has something for plane aficionados of all ages.
Like our content? Get all the latest travel inspiration delivered to your inbox. Subscribe to our monthly email newsletter. 
SAVE CHANGES CANCEL