Search no more, fellow veggies, because Ypsi Real has compiled a list of Ypsilanti's vegetarian and vegan hot spots and highlights.
---
Ollie Food and Spirits (42 E. Cross St.)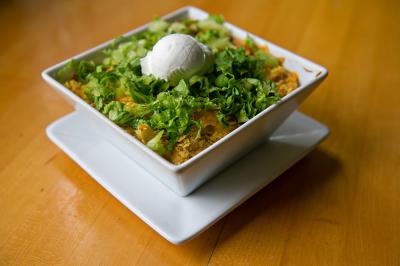 Located in Depot Town, Ollie's features a seasonally rotating menu composed of high-quality, locally sourced ingredients. They have a large variety of options for vegans and vegetarians.  
Beezy's (20 N. Washington St.)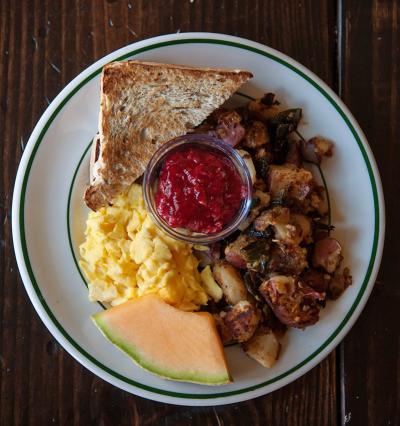 Although Beezy's menu is primarily for meat eaters and vegetarians, there are also a few great vegan options to mention. The first is the Avocado Veggie sandwich, made with sundried tomato pesto, avocado, red peppers, tomato and lettuce. Another mentionable is Beezy's 5-grain Tempeh Hash, which comes with roasted veggies and optional eggs.
Maiz Mexican Cantina (36 E. Cross St.)
For two years in a row, Maiz Mexican Cantina has won the Best Vegetarian Taco award for the Ypsilanti Taco Tour. Some vegetarian taco options include Tacos de Papas, made with vegetarian potato hash and muenster cheese, and the Fried Avocado Taco, which can also be made vegan. The best time to try Maiz's tacos is on Taco Tuesday, when you all tacos are $2.
Wurst Bar (705 E. Cross St.)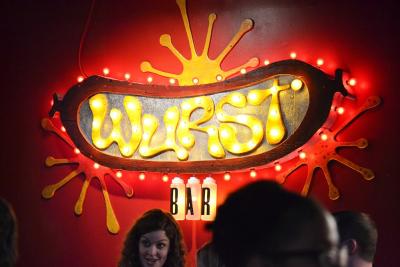 Bratwurst isn't just for meat eaters anymore. Wurst Bar offers a seitan brat, which is a vegan meat alternative made from the protein portion of wheat grain, popular in Asia and Russia. Wurst Bar's seitan bratwurst is featured in a few menu items, including the Vegetarian and Vegan Tots, and the Vegetarian Hot Seitan. The Wurst Bar also features a chick-fu vegetarian burger option, and an apple-pecan tofu brat.
$8-$15 per meal
Sidetrack Bar & Grill (56 E. Cross St.)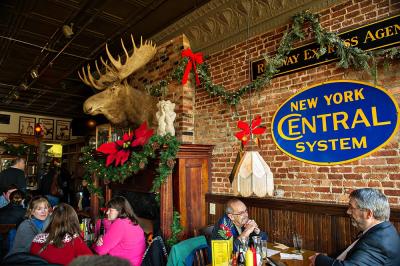 Most Americana bars don't have many options for non-meat-eaters, but Sidetrack is not one of them. Sidetrack's claim to vegetarian fame is its tempeh burgers. The vegetarian tempeh burger can be found in the Tempeh Philly, the Reuben, the Michigan Harvest Salad, and Linda's Big Spring Salad.
Ypsi Food Co-Op (312 N. River St.)
The Co-Op is a destination for vegetarian, vegan and health food connoisseurs in Ypsilanti. It's shelves are packed with produce and products for all diets. If you're looking for something read-to-eat, there are vegan and non-vegan pre-made salads, entrees and baked goods available.
Like our content? Get all the delicious foodie details delivered right to your inbox. Subscribe to our monthly email newsletter.