There is certainly no question that the Ypsilanti area is full of flavorful options when it comes to restaurants, bars and breweries! From southern fare to make and take kits, to the freshest cocktails and specialty drinks, Ypsilanti has just what you're searching for and much more. 
We reached out to Instagram user and Ypsilanti aficionado Celena Lopez, aka @Ypsi_Happy_Hour, who recently partnered with area bars, breweries and eateries to highlight the latest offerings and services these businesses are currently providing for you. Check out these Ypsilanti businesses featured, and place your order today!  
 
WURST BAR  
Located across from the Eastern Michigan University Campus, you'll find the Wurst Bar with the best brats! Wurst Bar prepares homemade sausages and house-ground burgers, along with a great seasonal menu and several vegetarian options. Don't forget to fill up that beer growler or howler from their extensive rotating tap list, and order to-go cocktails to enjoy after dinner! Wurst Bar is open daily from 4PM-12AM. Order online for pickup or for Grubhub delivery.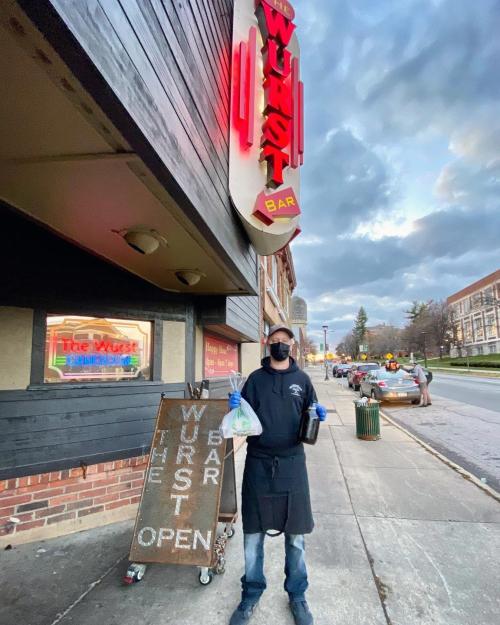 734 BREWING COMPANY
Ypsilanti born and brewed, 734 Brewing Company specializes in delicious craft beer and beverages including their cream ale and oatmeal stout, hard seltzer, apple wine, non-alcoholic root beer and cold brew. Fill your growler, purchase a 6-pack, or go big and order the sixtel of your favorite flavor! Open daily from 1-9PM and will deliver in Ypsilanti and surrounding areas.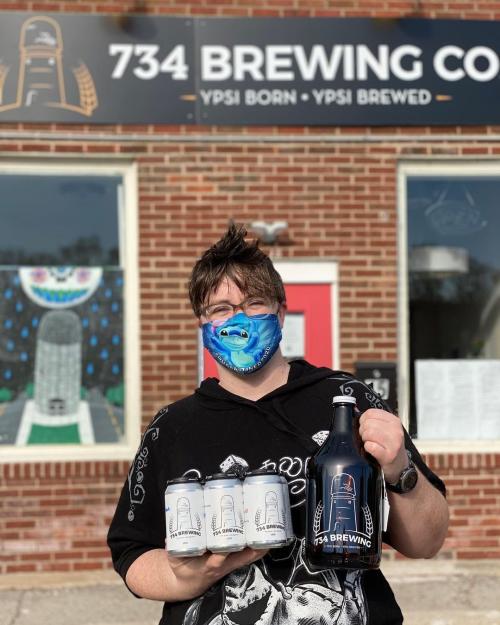 AUBREE'S PIZZERIA & GRILL
Time to order that cheesy Feta Bread and Aubree's signature pizza for takeout! Feeling crafty? Make your own pizza at home with Aubree's new pizza kits including house-made pizza dough, sauce, Aubree's five-cheese blend and one topping of your choice. Aubree's offers a full menu of entrées, plus Sangria and other cocktails to-go! Find Aubree's in Depot Town and off of Whittaker Road in Ypsilanti Township. Open daily from 11 AM – 8 PM for carryout and delivery through GrubHub.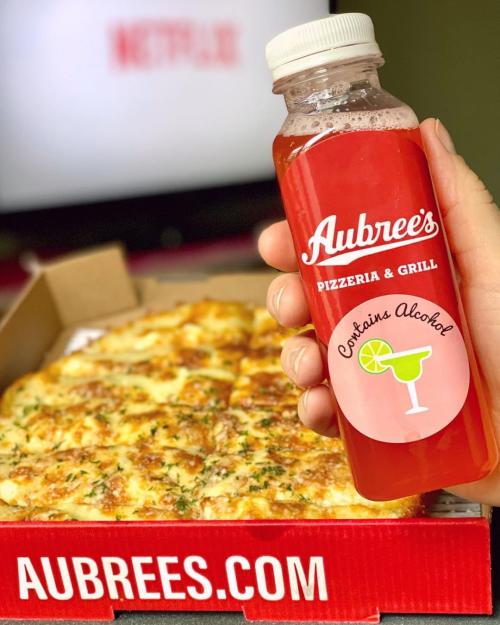 MAIZ MEXICAN CANTINA 
Ready for those delicious house-made chips and salsa? How about award winning vegetarian or carnitas tacos? MAIZ has it all when it comes to Tex-Mex favorites! Add a few house and premium margaritas or margarita mix to create your own crafty cocktails. MAIZ also offers an 'always open patio' for winter fans wanting to enjoy their margarita chilled outdoors. Keep an eye out for their newly announced 'finish at home' meal kits coming soon. Order online for carryout. Open daily from 12-9 PM.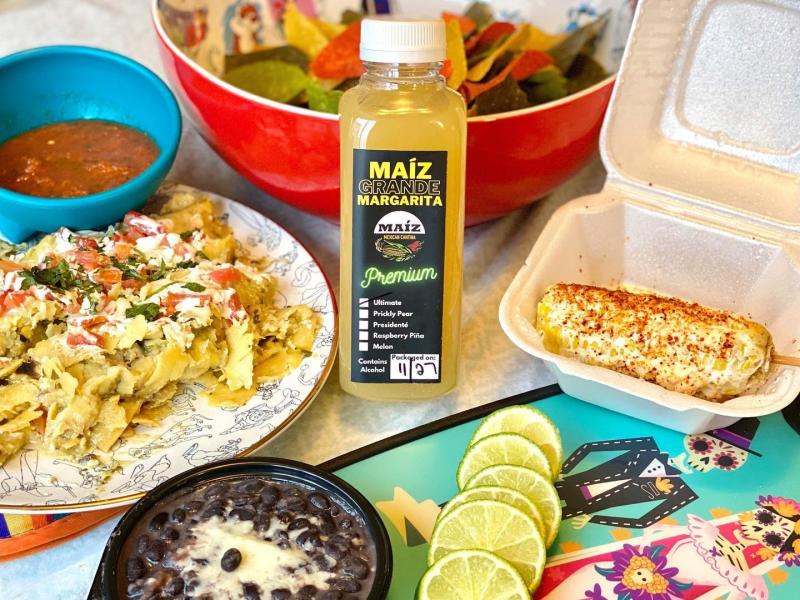 ARBOR BREWING COMPANY  
The food menu at Arbor Brewing Company has so many mouth-watering options, it can become a tough decision to choose what to eat! Here, you can order traditional pub foods like pretzel spears and nachos with tons of flavor, or other tasty specialties like their crispy Thai brussels sprouts, fish & chips, lots of vegetarian items and family meals. Pre-order your favorite ABC brews like the Strawberry Blonde fruit ale or the Tilted Earth Winter IPA in growlers, crowlers, and cans to-go! ABC has also taken the Pure Michigan Pledge committing to ensuring safety and cleanliness for all patrons. Outdoor dining in their heated igloos is available and can be reserved online. Curbside pickup is available and open daily from 12-9 PM.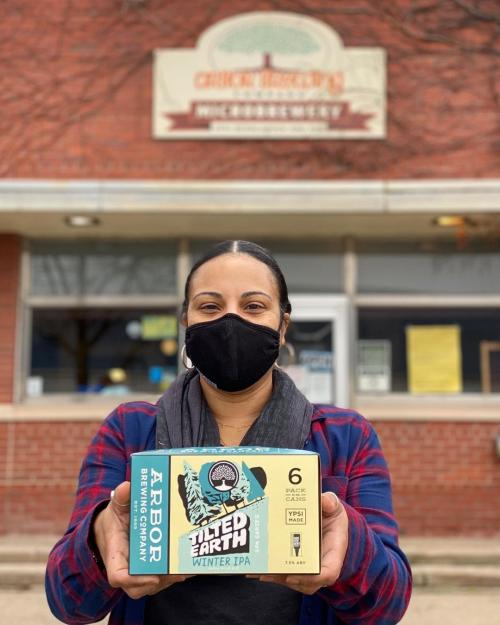 WAX BAR  
Browse and shop through new and used records online and order some craft cocktails to-go from Wax Bar. This record store bar specializes in creating quality signature drinks that come with all the fixings. Wax Bar cocktails are made with freshly squeezed fruits and mixed with fresh ingredients making these beverages satisfying thirst-quenchers! Check for rotating specials and seasonal flavors. Beer and wine are also available to-go. Call ahead to place your order. Wax Bar is open for carryout and curbside pickup Friday through Sunday 2-8 PM.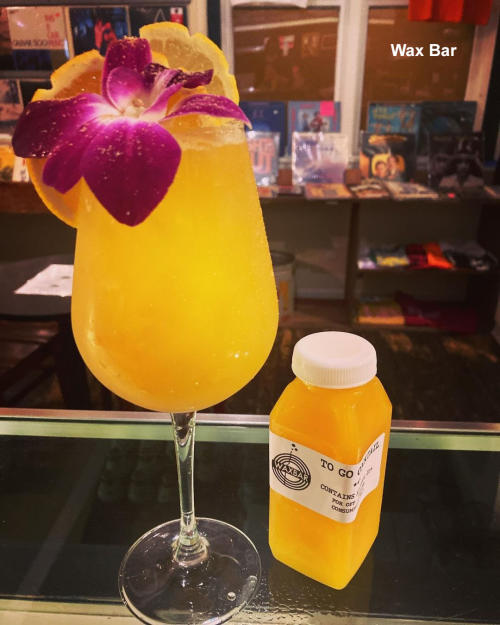 CULTIVATE  
If you haven't visited Cultivate lately, you'll notice the colorful mural on the building with cans and cups to match! Find a new favorite beverage at Cultivate, now serving up crowlers, howlers and growlers of your favorite beers on tap, plus cans of cold brew coffee, beer, and Cultivate cocktails. Order online for delivery and curbside pickup, or visit Cultivate and order a hot coffee or tea at the walk up to-go window. Open Monday through Friday 8:30-11:30 AM and 4-6 PM; Saturday and Sunday 9 AM – 5 PM.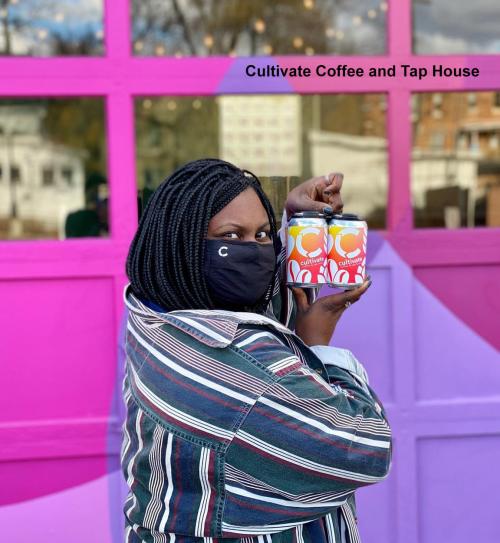 BELLFLOWER 
Bringing new flavor to Ypsilanti, Bellflower is ready to serve up some exceptional New Orleans-inspired cuisine and sandwiches. The restaurant now features an all-day sandwich menu with fresh bread made in-house daily, along with rotating dinner deals to-go. Now offering cold weather survival kits containing a loaf of Bellflower milk bread, a pepperoni roll, pimento cheese and olive spread plus one bottle of pre-selected wine. Bellflower is also serving take and make meals, plus wine packages and cocktails to-go. Order online or call ahead for contactless pick up. Open 11 AM – 7 PM daily.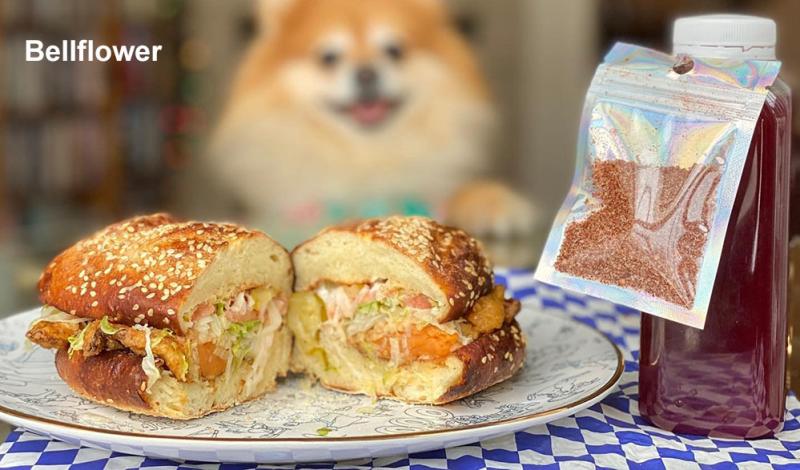 UNITY VIBRATION  
Did you know Unity Vibration released the first 100% kombucha beer in the nation back in 2011? Try @YpsiHappyHour favorites like Bourbon Peach and Elderwand! Order 4-pack cans or bottles, growlers, build your own beer box, plus more options to fit what you're looking for. When ordering, be sure to try the new HeartTunR, a non-alcoholic spritz that comes in three flavors. Unity Vibration's beer and tea are gluten free and certified vegan. Order online for pickup and local delivery. Shipping is also available in select states. Hours vary, call ahead or schedule your pickup time when ordering online.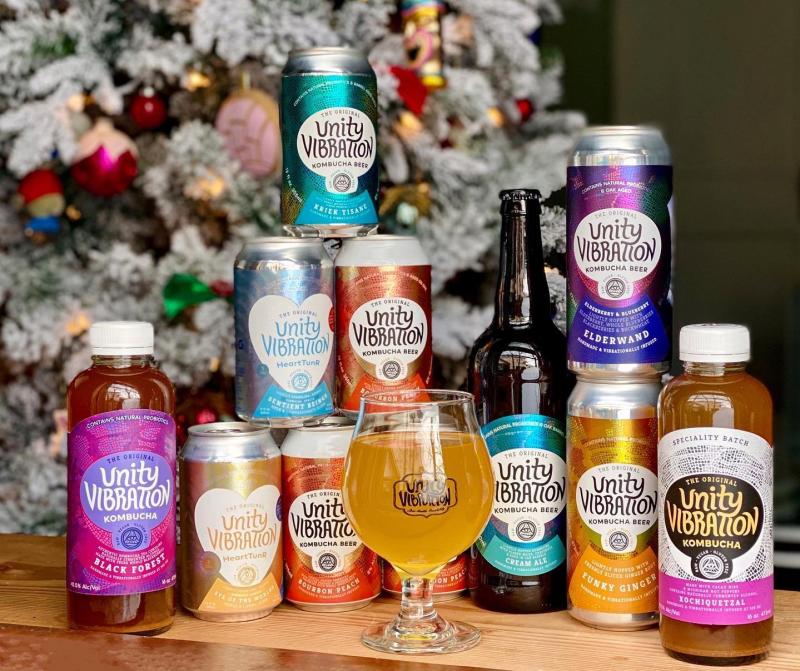 RED ROCK DOWNTOWN BBQ  
Find Barbeque favorites at Red Rock like the popular Carolina Club, the buffalo chicken mac n cheese, and the Smokehouse Bowl! Purchase a growler to fill with a beer on tap to go with your meal. Individual greenhouses are set up for safely distanced dining on the patio that can be reserved by calling ahead. Order online for carryout, open Tuesday through Saturday 11 AM – 9 PM.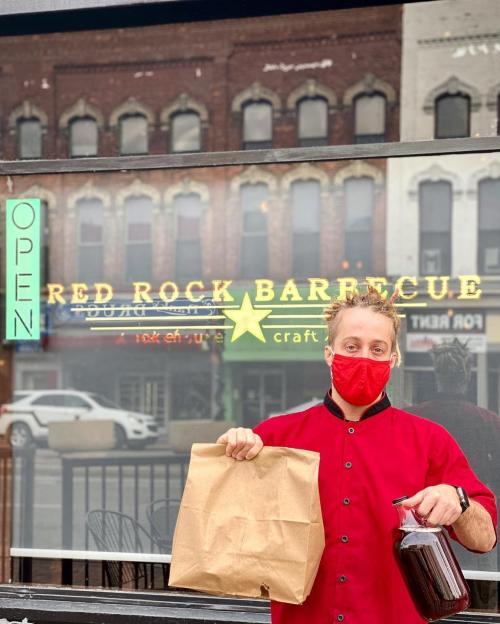 BOBCAT BONNIE'S
At Bobcat Bonnie's, check out the full and flavorful menu which includes items like pastas and sandwiches, plus vegetarian and vegan options such as the vegan fish 'n chips. Browse the beer cans and cocktails to-go list and order yours to enjoy at home! Order online for pickup or call for delivery options. Open from 12 – 9 PM daily, and open at 10 AM on weekends for brunch.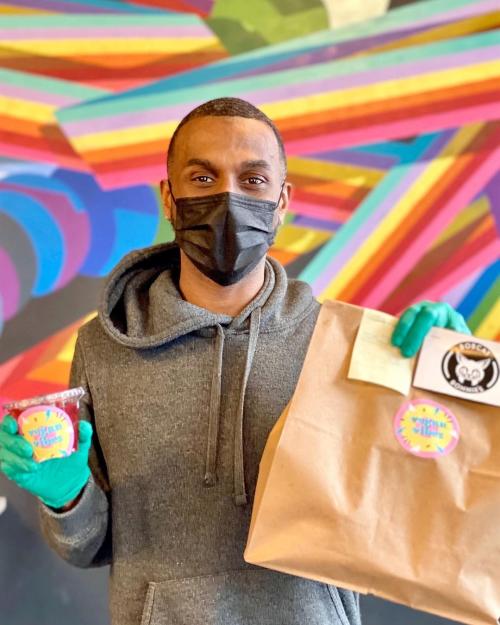 MEMBERSHIPS, MERCHANDISE AND MORE  
When ordering from Ypsilanti's tasty eateries and breweries, be sure to check out more ways to support and shop locally from these businesses. Stock up with swag, memberships, and gift cards as excellent gifts and to use through this winter. Consider purchasing club memberships at select locations providing discounts and freebies to members, merchandise including t-shirts and pint glasses, and gift cards to give to someone special, or to buy now and use later. Your purchases and local support go a long way!   
These were just some of the awesome offerings around the Ypsilanti area! Click here to find more Ypsilanti area restaurants, bars, and breweries.
 
All photos in this blog were taken and shared by @Ypsi_Happy_hour on Instagram. Interested in being featured on our page? Tag us on social media using #YpsiReal and show us your best Ypsilanti content!  Like and follow for more information. 
 Like our content? Get all of the Ypsilanti happenings delivered right to your inbox. Subscribe to our e-newsletter.