There are so many reasons we love Ypsilanti- the specialty shopping, the creative culture, and the exceptional food scene filled with hidden gems only found in our beloved city! There are dozens of cafes, eateries, and bars in Ypsi serving up specialties cooked and prepped to perfection. We've put together a list of only-in-Ypsi experiences to try on your next visit!   
Coffee & Tea
Start your day off at Hyperion Coffee Co. Roastery and Tasting Room. While coffee lovers can find Hyperion products throughout Michigan and beyond, nothing tastes quite like a hot cup of joe at the original café. Serving quality, ethically sourced coffee, customers will enjoy unique and flavorful blends. Learn about the farmers with whom Hyperion partners through featured posts on their social media pages. Update: Hyperion Coffee located downtown Ann Arbor is now open!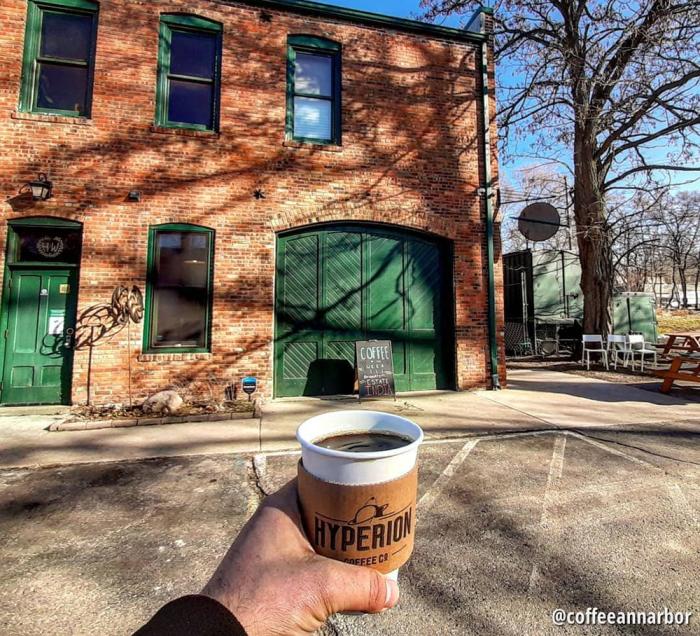 At Cross Street Coffee, baristas are brewing small-batch, artisanal coffee drinks within a local coffeehouse vibe. Sit by the large front window and watch the cars pass or set up the laptop and spend time browsing online or catching up on work.  Too hyped up from all the delicious coffee drinks around Ypsilanti? The hot chocolate at the shop is top notch!  
Find out more about Ypsilanti Coffee Shops here.  
 
Breakfast Favorites  
The perfected sweet treats and quick service drive-thru at Dom Bakeries is an ideal way to start any morning! The bakery serves fresh donuts, muffins, and more baked goodies daily. The community connection and family-run operation puts Dom's on our list! Be sure to pick up a dozen and share the love with others. We recommend the apple fritters and old-fashioned sour cream donuts!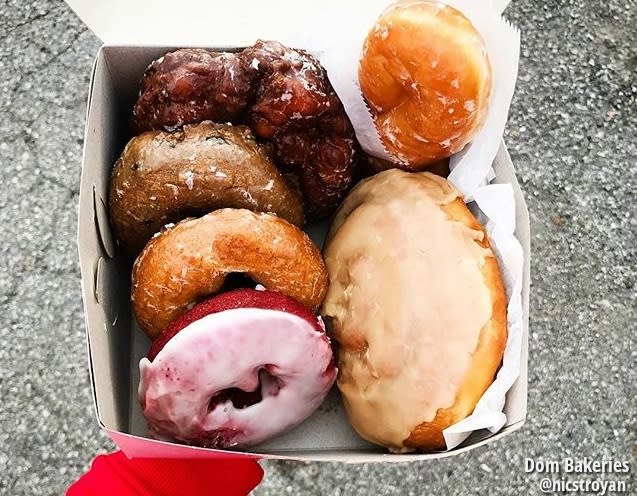 Head downtown to Encuentro Latino for the taste of home-cooked Guatemalan specialties for breakfast and brunch. Whether dining in or picking up, the friendly team at Encuentro is ready to help! Start your order with the pupusas and your choice of filling, followed by the Guatemalan Breakfast served with eggs and chirmol sauce, plus plantains and homemade corn tortillas on the side.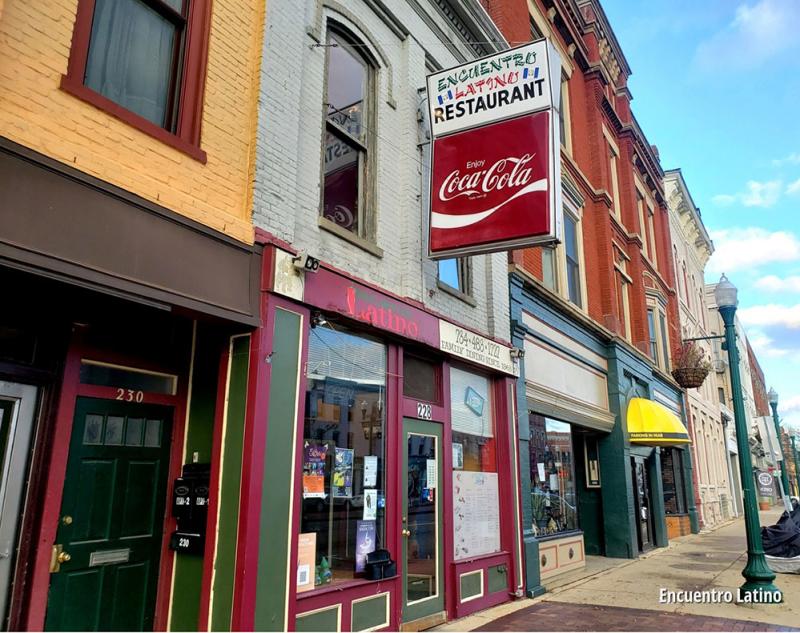 Visit a mini museum while dining at the Bomber Restaurant, decorated with WWII memorabilia on every wall and model planes floating overhead. The diner's theme ties to the B-24 Bombers manufactured nearby at Willow Run plant.  Known for their exceptionally large meal portions, Cap'n Crunch French Toast and new Rosie the Riveter mural, the Bomber is an iconic Ypsilanti staple.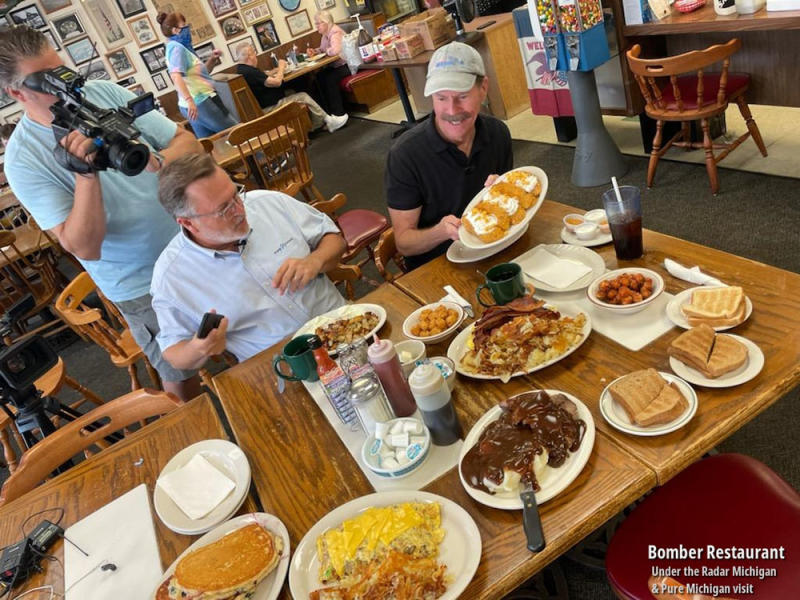 Find out more about Ypsilanti Restaurants here.  
 
What's for Lunch  
Order the best fried chicken in Michigan at Ma Lou's Fried Chicken! Recently recognized by MSN and LoveFood for the top fried chicken in the state, Ma Lou's is ready to serve up flavorful sandwiches with three spice options, plus wings, chicken & waffles, and other favorites like marinated tofu sandwiches, catfish fillets, seasonal sides, and plenty more.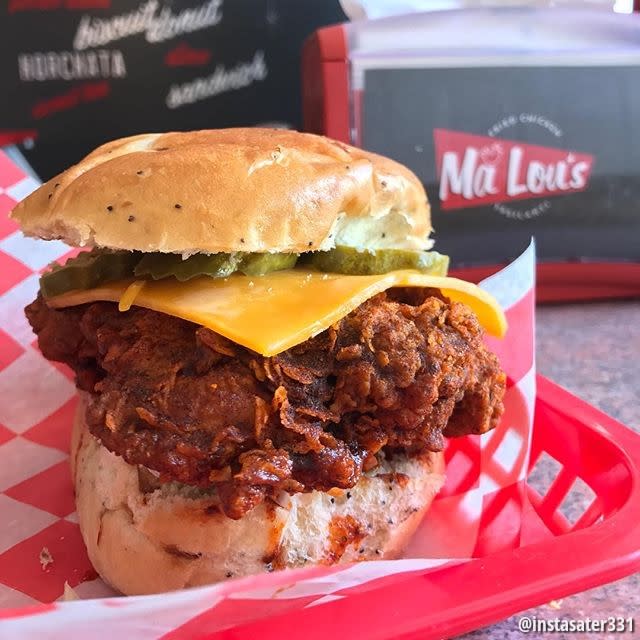 Craving Mediterranean? Chef Restaurant Mediterranean Grill is a mom-and-pop eatery and hidden gem located near Eastern Michigan University and Peninsular Park. Known for their modern interpretation of classic Mediterranean food, you'll leave totally satisfied after eating made-to-order Baba Ghanouge, gyro sandwiches, Fattoush, and chicken lemon soup. 
Expect the best when ordering takeout from Cuppy's Best Soul Food! Top-quality burgers, hoagies and smoked sausage are on the lunchtime menu. Don't forget the candied yams and mashed potatoes! Cuppy's has been serving the Ypsi community and visitors delicious, home-style soul food for over ten years.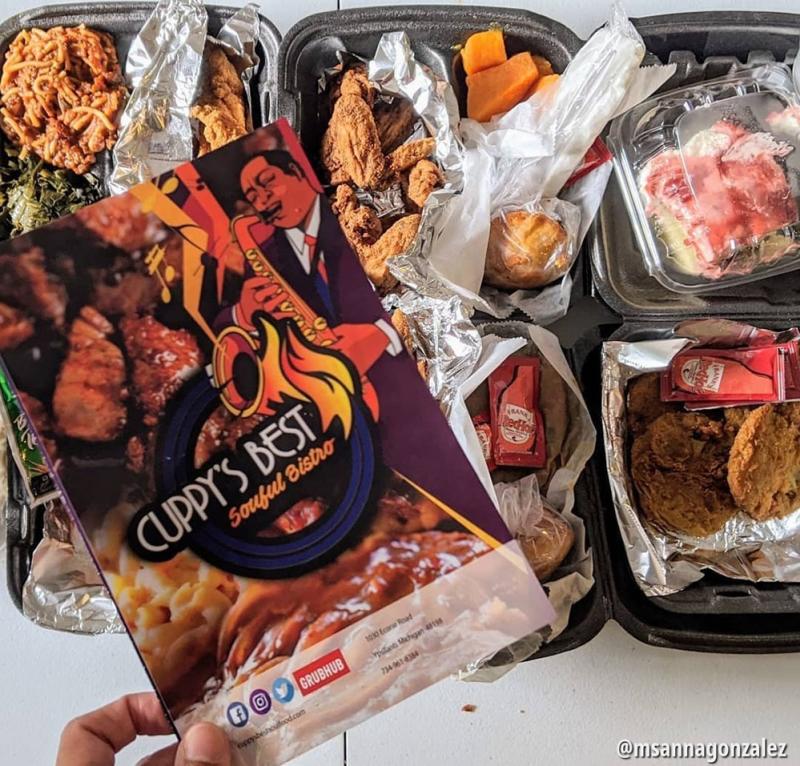 Find out more about Ypsilanti Restaurants here. 
 
Dinner Takeout & Dining Fine     
Red Rock Barbeque 
Red Rock Barbeque has become a beloved local dining destination, preparing house-smoked BBQ, several sauces, and a variety of craft beer. Dine in with a fitting ambiance and décor in the restaurant, or call ahead and enjoy the fresh flavors at home. Order BBQ favorites and comfort food like burnt ends, mac n cheese, and collard greens.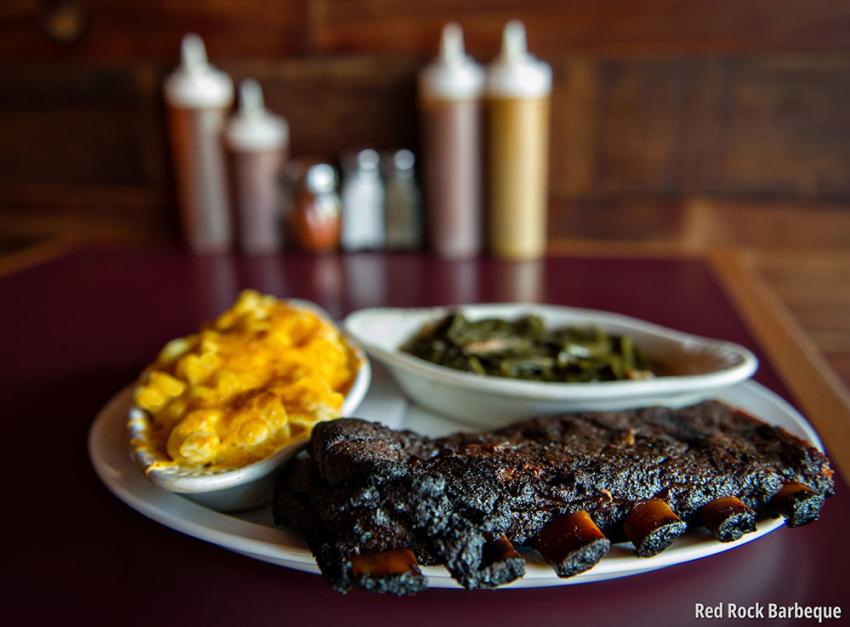 Treat your company to a special evening full of Ypsilanti history, scenic views, and southern-inspired cuisine at Thompson & Co. Located in the historic Thompson Block Building and recognized as "The Barracks" by a Michigan Historical Landmarker, diners can enjoy views overlooking Depot Town while indulging in plentiful rations with vegetarian and vegan options available.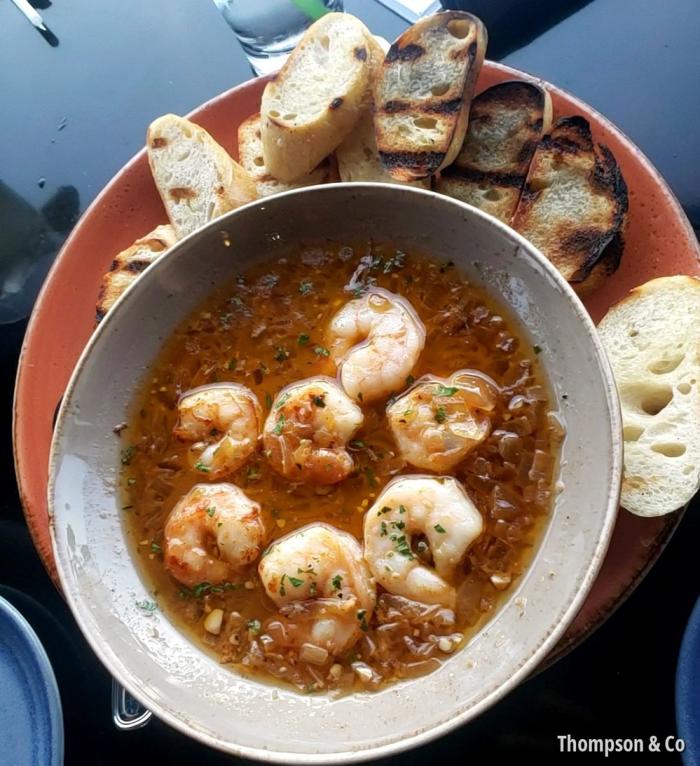 Looking for ideas for date night or celebratory dinner? Bellflower is a top Ypsilanti choice for a fine dining experience. The restaurant provides a seasonal menu that changes regularly to best serve locally available ingredients, allowing returning visitors to try something new. Bellflower offers several gluten free and vegan plates, plus an extensive wine list for the perfect pick to complement your meal.  
 
After Dinner Drinks  
Depot Town 
Browse through vinyl records of all genres and order decorated craft cocktails from WaxBar providing weekly rotating specials. Next stop, check out 734 Brewing Company for a selection of craft beer, flavored seltzers, Nostalgie spirits, and non-alcoholic beverages. The brewery helps uplift artists of color by showcasing new artwork monthly by local artists.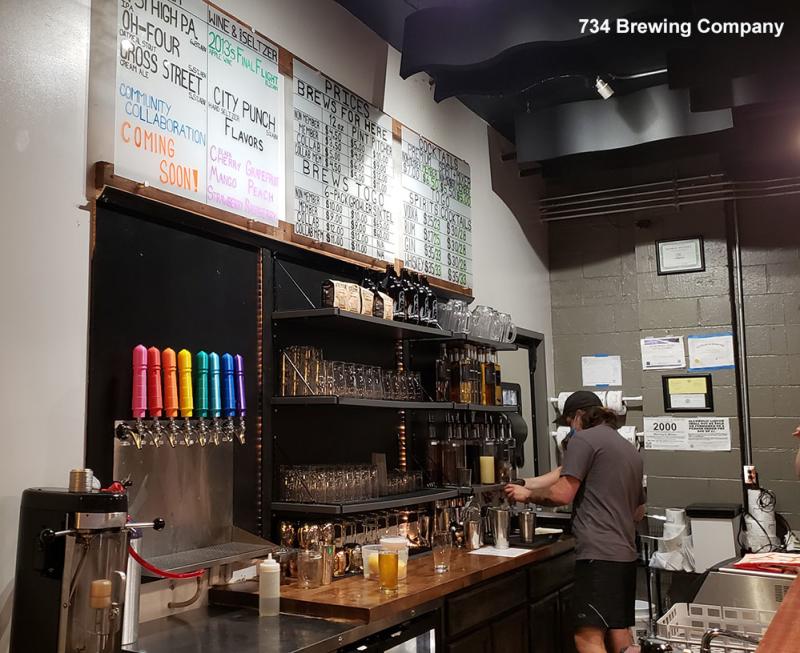 West Cross  
Only in Ypsilanti will you find The Wurst Bar with the best food and drinks! The full-service bar features daily beer specials and happy hours, plus a tasty menu with bar foods and entrees like loaded tots and gourmet bratwurst. Nearby is Tower Inn Café serving up shakes and malts for those who prefer dessert!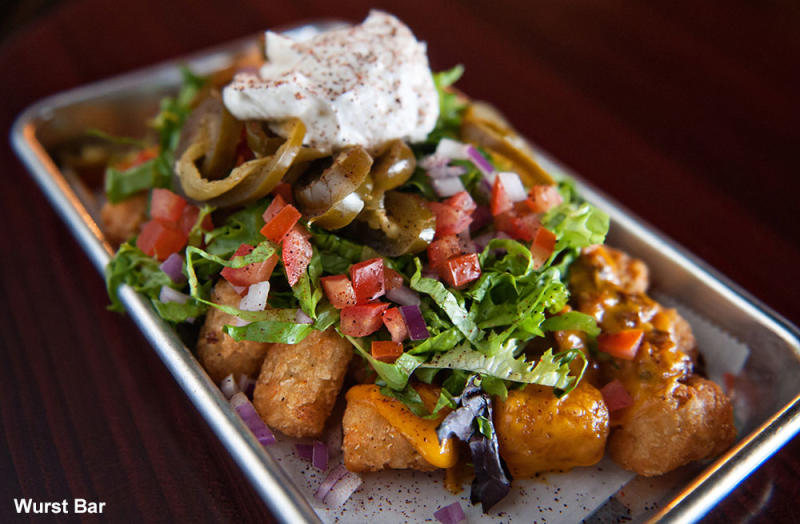 Downtown  
Support local artists by purchasing merch while listening to live music over drinks at Ziggy's. Brewed here in Ypsilanti, Ypsi AleHouse has named drinks for famous Ypsi markers like The Cross Street Crush, a Hazy IPA. Just down the road is Keystone Bar & Arcade, a basement bar filled with pinball and arcade games located beneath Bobcat Bonnies.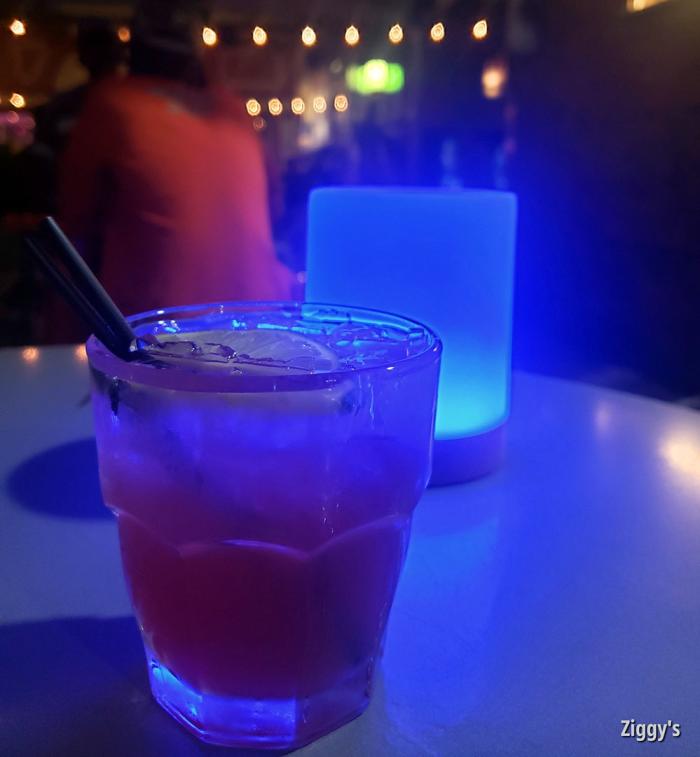 Close By 
Off the beaten path are more hidden treasures! Just West of downtown is Unity Vibration, pouring kombucha beer and non-alcoholic kombucha tea brewed on-site. The brewery also hosts live entertainment weekly! Further west is Maniacal Meadery, the newest addition in the Ypsi craft brew scene. The meadery is serving up barrel-aged meads, combining various spices and blends to create different levels of sweetness.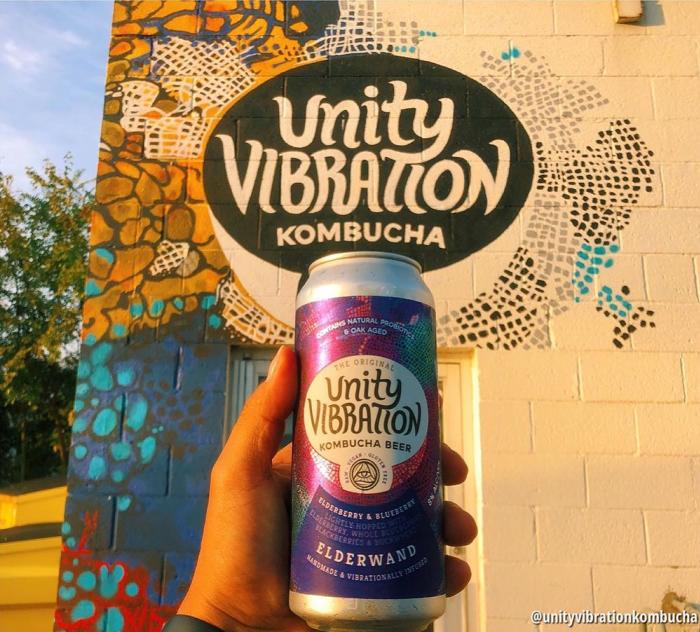 Find more Ypsilanti breweries and bars here. 
There are so many amazing eateries, bars, and locally owned businesses in Ypsilanti! Visit our website to discover more and share your favorites with us in the comments.  
Like our content?
Get all of the latest Ypsilanti happenings delivered to your inbox. Subscribe to our monthly newsletter.
Follow Ypsi Real, @YpsiReal on social media. Instagram, Facebook, Twitter