That's right - National Bacon Day is December 30, and we want to help you celebrate! We take bacon very seriously in Ypsilanti.
So, here is a very serious blog about bacon. And, a bacon poem. 
"Roses are red. Bacon is red.
Poems are hard. Bacon."
Below are a few of our ideas for experiencing bacon in Ypsilanti. 
1) Put it on a burger.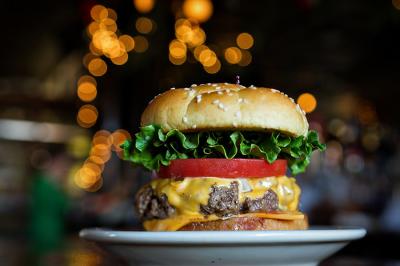 There is no shortage of burgers in Ypsi. We recommend adding bacon to just about any burger at Sidetrack, Wurst Bar, Got Burger!, and more! 
2) Eat it for breakfast.
What could be more amazing than crispy bacon for breakfast? Stop by The Bomber, Beezy's, or Ollie Food + Spirits for hearty breakfast options…with bacon.
3) Don't like vegetables? Bacon is here to help.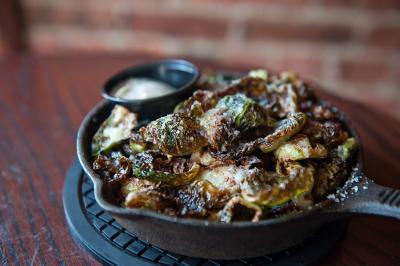 Let it be known that bacon and brussels sprouts are a delicious, dynamic duo. Aubree's and Red Rock have perfected the combination, so run on over there and try it!
4) Buy bacon merch.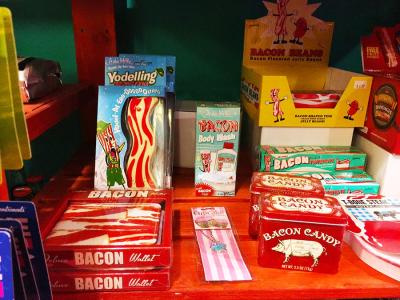 If you're not much of a meat-eater, or you're trying to cut back on the calories – you can still enjoy National Bacon Day by snagging some bacon merchandise at The Rocket.
Shout-out to our friends at Zingerman's Camp Bacon for sharing the top photo above with us. Yes... there is an entire camp dedicated to bacon, and it's right here in Washtenaw County. 
Enjoy our content? Sign up for Destination Ann Arbor's monthly newsletter to have it delivered straight to your inbox!