This article is from 2016, but still has some great ideas for ways to experience Ypsilanti! For more ways to enjoy Ypsilanti, click HERE!
Ypsilanti holds such a special place in my heart. Ever since I moved here for college I have fallen in love with everything about the city and everything Ypsi-related. I have interviewed students from Eastern Michigan University and had them share what they love about Ypsi!
1. "This is my hometown, and I think it's a great place to be from. We have so many people from different walks of life here that you really get to experience different cultures." -Carlos Taylor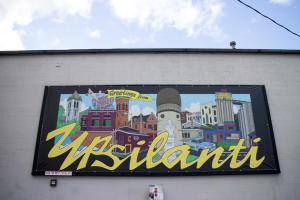 2. "I love Ypsilanti because this place is molding me into the woman I want to become. It has given me the most wonderful education where I am blessed to have met the most amazing people." -Sydney Bakos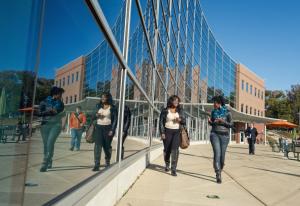 3. "Growing up in a small, rural community everybody was strongly opinionated and there was little to no diversity. Being in Ypsi taught me to be more accepting and open minded. With Ypsi having such a strong music and art community, it also taught me to think differently and it brought back my creative spark." -Stefan Tumey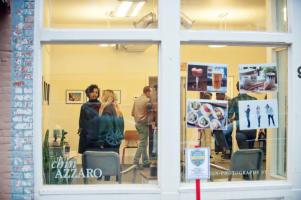 4. "It's a little secret. When I first thought about college EMU and Ypsilanti weren't on my bucket list. But when I came here I discovered all the cute restaurants, parks, and coffee houses – I loved that Ypsilanti is a community with aspirations and shared values. It's all about sharing experiences together." -Amelia Stacker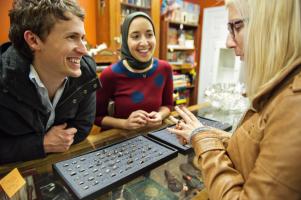 5. "I love Ypsi for the people that are in the community. A lot of people come here not expecting to find such a positive and loving community. But when you come here, you can just meet anyone from Ypsi and have a great time with them!" -Zach O'Brien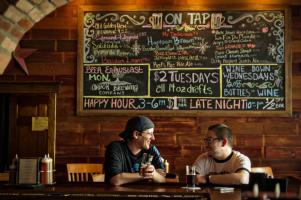 6. "I've been in Ypsi for the past four years of college and because I haven't had a car I've been able to experience all the ins and outs of Ypsi that you wouldn't otherwise think about. It's everything and nothing. It's the coffee shops like Sweetwaters, it's the bars like The Wurst Bar and Tower Inn, it's restaurants like Maíz and Sidetrack, it's my favorite parks like Riverside and Frog Island, little things like gardening and music. They're all intertwined in Ypsi. Ypsi has its own unique environment and we're all REAL." -Mary Rose Nieman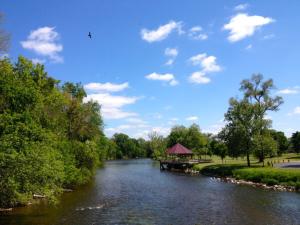 7. "I love Ypsilanti because it is a safe haven for the arts and friendship! Ypsi has just the right amount of everything: culture, people, natural beauty, and business. Being in this not too-crowded college town is like stepping back to a time where everyone knows each other, and community really works together." -Levi Roberts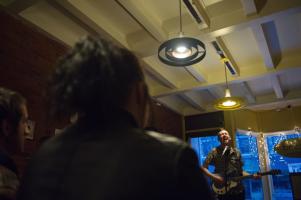 8. "I like the different types of people the city of Ypsilanti has. My favorite place is Palm Palace—they have the best hummus and shawarma!" – Julian Zahran (Ypsi Real Note: Palm Palace is technically located in our neighboring city, Ann Arbor! But we love it all the same! And the hummus is delicious.)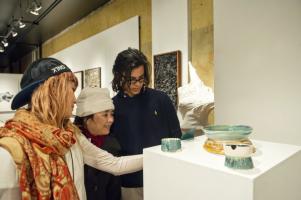 9. "I love Ypsi because of the local restaurants. The food is so good! It's got that small town charm that makes me feel connected with everyone." –Chuck Okoye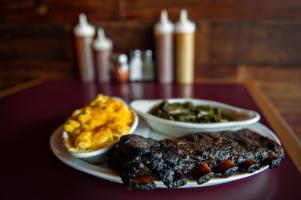 10. "My favorite part about Ypsilanti is the Water Tower. It's our icon and the symbol that makes Ypsi famous to the rest of the world. No one that has ever been here could ever forget that water tower." –Gavin Gallagher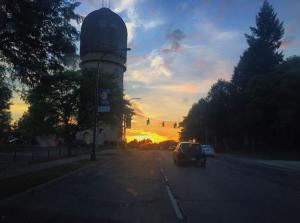 We hope you enjoyed everyone's thoughts on Ypsi. Comment and let us know your favorite part of Ypsilanti.
Enjoy our content? Sign up for Ypsi Real's monthly newsletter to have it delivered straight to your inbox!