It's no secret that we love our craft brews here in Michigan! Our great state has the 6th most microbreweries in the nation, and Ypsilanti hosts the largest Michigan-only beer festival in the state, the Michigan Brewers Guild Summer Beer Festival. Ypsilanti is also home to the West Cross Cider Festival, featuring only Michigan-based hard ciders. It's safe to say Michigan has some of the best craft brews.
We are celebrating American Craft Beer Week ® to support our awesome and neighborly Ypsilanti breweries. The Michigan Brewers Guild invites you to join in this celebration to recognize local, independent craft brewers.  
Ypsilanti area breweries have developed new ways to keep the connection between customers and business strong, from selling your favorite drinks the way you enjoy, to selling gift cards and cool merchandise. See how you can support these local breweries in Ypsilanti!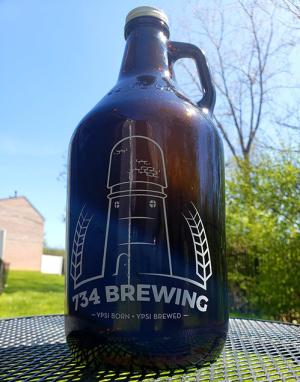 734 Brewing Company 
734 Brewing Company will bring the brew directly to you! Their 'Ypsi Born, Ypsi Brewed' beverages are available in sizes ranging from 12 oz cans to sixtels for pickup or delivery within Ypsilanti and the surrounding areas. Be sure to add some keepsakes, like their 734 Brewing pint glass, to show your support! Open from 1 p.m.-9 p.m. daily.  
734 Brewing Company has teamed up with Hyperion Coffee Company to create the 734 House Coffee Blend, available for purchase through the 734 Brewing store. Hyperion Coffee Company is also open and serving brewed coffee and cold brew by window from 9 a.m. to 4 p.m. daily.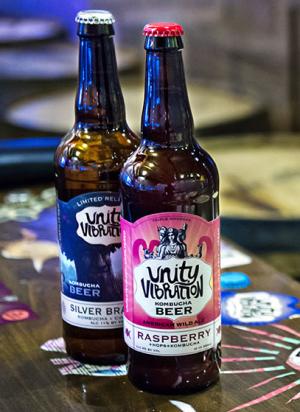 Unity Vibration 
Did you know the world's first 100% kombucha beer is brewed here in Ypsilanti? Unity Vibration's kombucha beer delivers a special taste through their careful brewing techniques and fermentation process, all while providing the health benefits of kombucha! Unity Vibration was recently featured in Eating Well Magazine, recognizing their kombucha beverages! A variety of kombucha teas are also available for growler fills and for bottled orders. Unity Vibration is open for curbside pickup and delivery within 20 miles.  
Ypsi Alehouse 
Order an Alehouse burger, refill your howlers and growlers, and bring the Alehouse to your house! Your favorite Ypsi Alehouse dishes and beers are available for both curbside pickup and delivery. Feel like trying something new? We recommend the vegan sweet potato Enchiladas or the Roast Turkey & Brie Sandwich. Visit the website for more information on hours and delivery.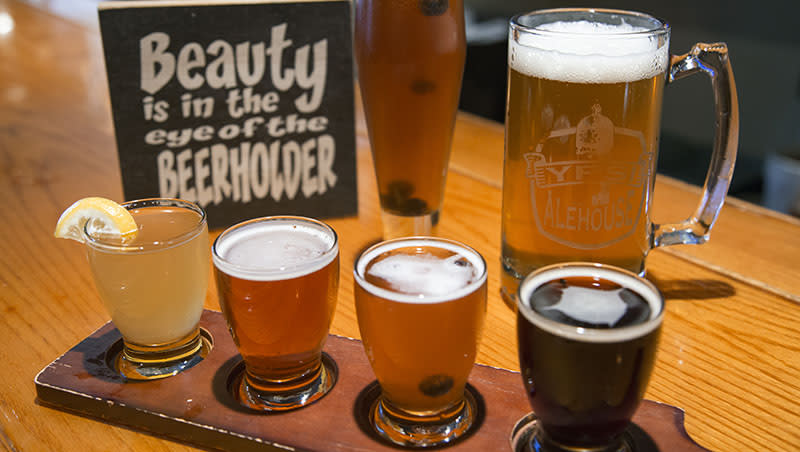 Arbor Brewing Company Microbrewery
Arbor Brewing Company Microbrewery, also known as Corner Brewery, is offering curbside pickup and free delivery within 3 miles. With weekly food and beer specials as well as their all-day happy hour deals, you'll feel good about supporting your local breweries while enjoying a tasty meal and drink! In addition to the 6-packs and crowlers of your favorite brews, the microbrewery has also launched a new online merch store for you to sport your ABC swag! Open 12 p.m. to 9. p.m. daily. 
 
In addition to purchasing refreshing brews, there are a number of other ways to support these local businesses. Write a positive review online, engage in social media posts by liking, commenting on, and sharing content, purchase gift cards now to use in the future, buy and wear merchandise, and tip well. During these unprecedented times, let's continue to support our local Ypsilanti breweries! 
Like our content? Get all of the latest Ypsilanti happenings delivered right to your inbox. Subscribe to our monthly newsletter.