Ypsilanti is known for its juxtaposition between the old and the new. Students from Eastern Michigan University ignite excitement in the community, while historical architecture and museums line the streets. While Ypsilanti is making a name for itself as a home for young entrepreneurs and artists, there is still so much history to explore.
Here, there is no shortage of antique and vintage shops. Some specialize in clothing and jewelry, while others focus on furniture and home goods. You can find everything from historic Ypsi postcards to coasters, hats, and thingamajigs.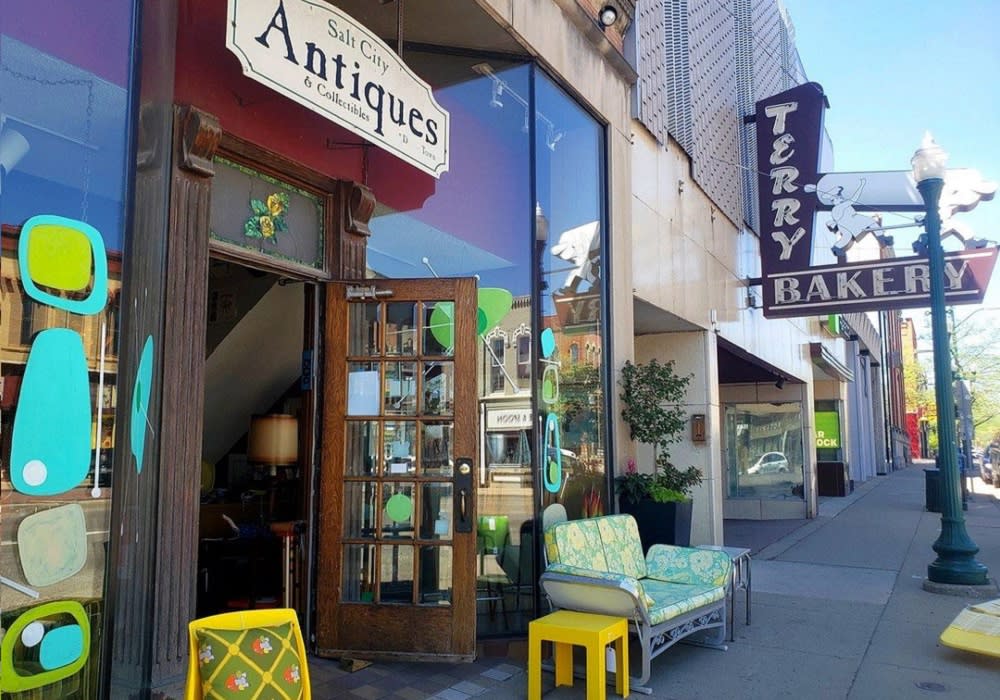 Salt City Antiques is known for their passion for mid-century modern furniture. Travel back in time to the days of black-and-white televisions and sock-hops as you take a seat on an antique couch or dining room table. This Ypsilanti staple also features vintage clothing, salt-and-pepper shakers, kitchenware, decorations, and much more. This is the perfect place to stop in for a unique gift, or a stash of vintage matchbooks!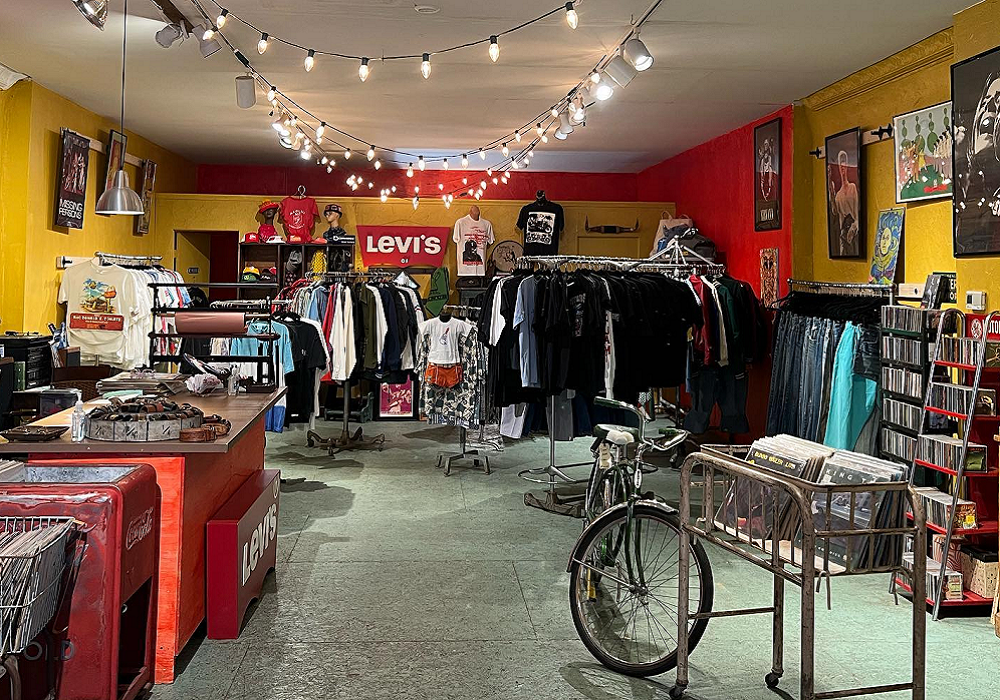 You may not look twice at an antique vacuum cleaner in a regular antique shop, but A2 Vintage takes seemingly inoperative objects and gives them new life by turning them into a lamp, or a wall fixture! Owned by Anne and Kelly Callison, these two women are living their dream. "It's been a dream of mine to have a shop, and come to work everyday to a place that I love," said Kelly. The couple describes their shop as an eclectic mix of the old and new. You just have to see it for yourself!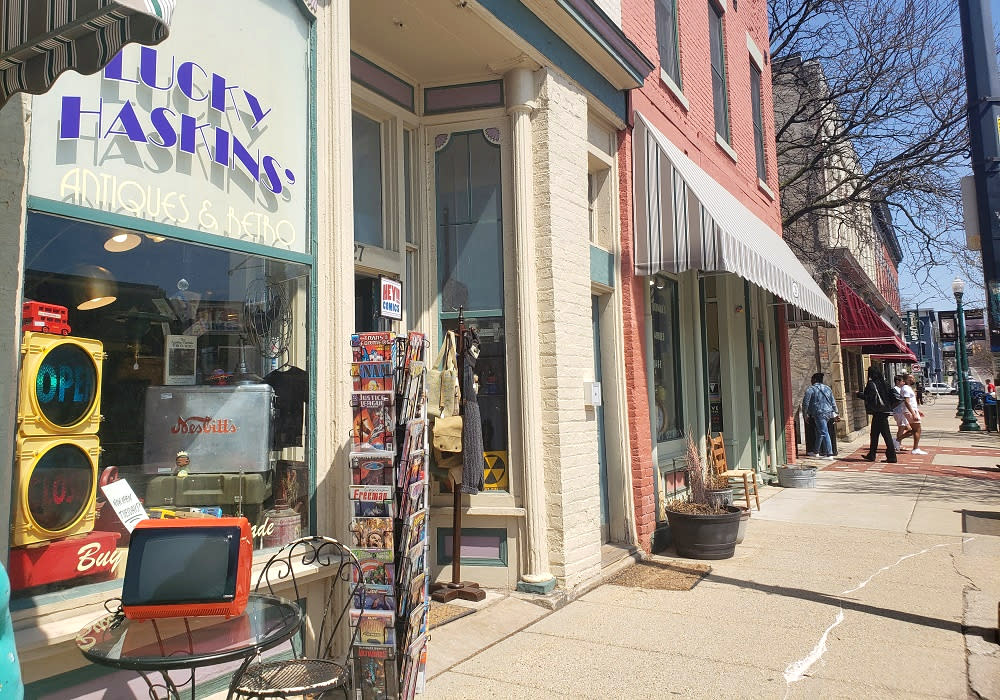 You'll love the nostalgic gifts and toys from your childhood at Lucky Haskins Antique & Retro. Browse through comics, posters, albums, and everything in between. Owner Ben Hourani is ready to help you find just what you're looking for, or something you never knew you needed!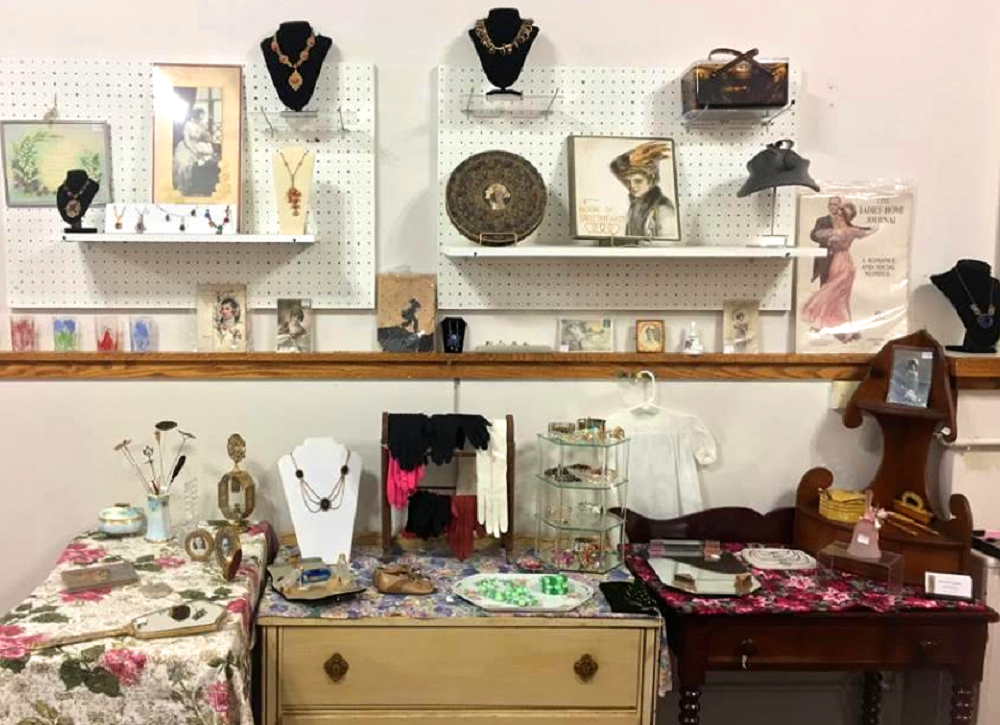 Silver Spoon Antiques specializes in vintage costume jewelry and other precious finds. Discover the locket of your dreams, or the perfect gift for your loved one here. Shop purses, pocket watches, and discover the perfect piece to complete your wardrobe.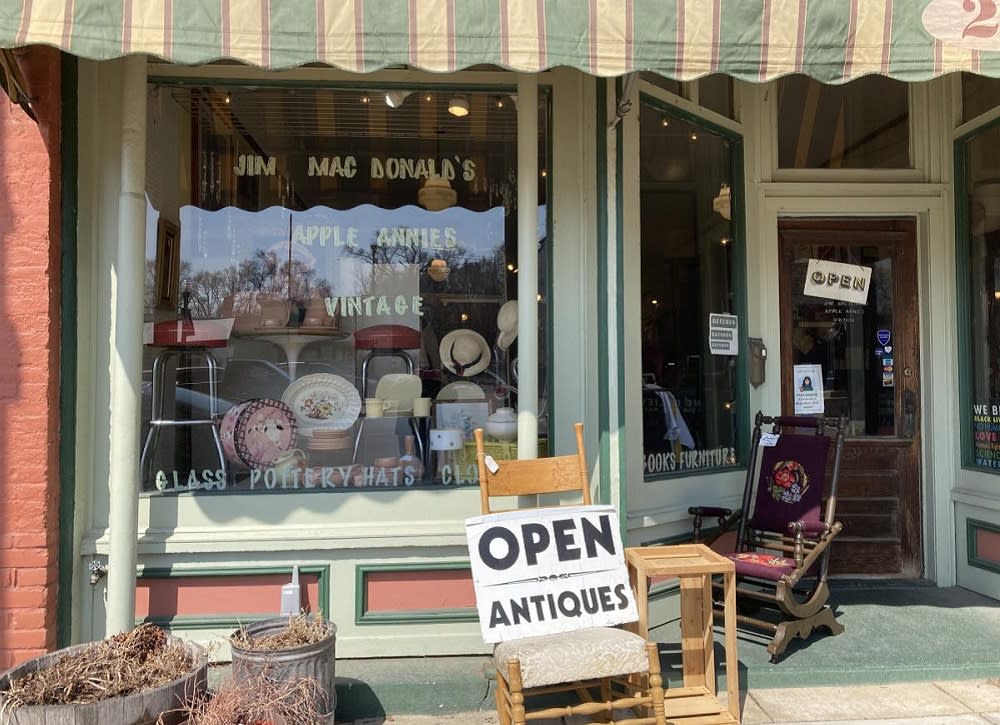 Owners Lynn Radtke and Jim MacDonald have been in business in Depot Town since 1978. Recently renovated and reorganized, Jim MacDonald's Antiques and Apple Annie's Vintage has a unique blend of art, quilts, knick knacks, and vintage clothing. Conveniently located, this business offers visitors a chance to travel back in time by exploring the shop. When asked about her favorite part of owning an antique store, Lynn Radtke responded, "There's always something to learn. You think you've seen it all, but there is always something 'new'."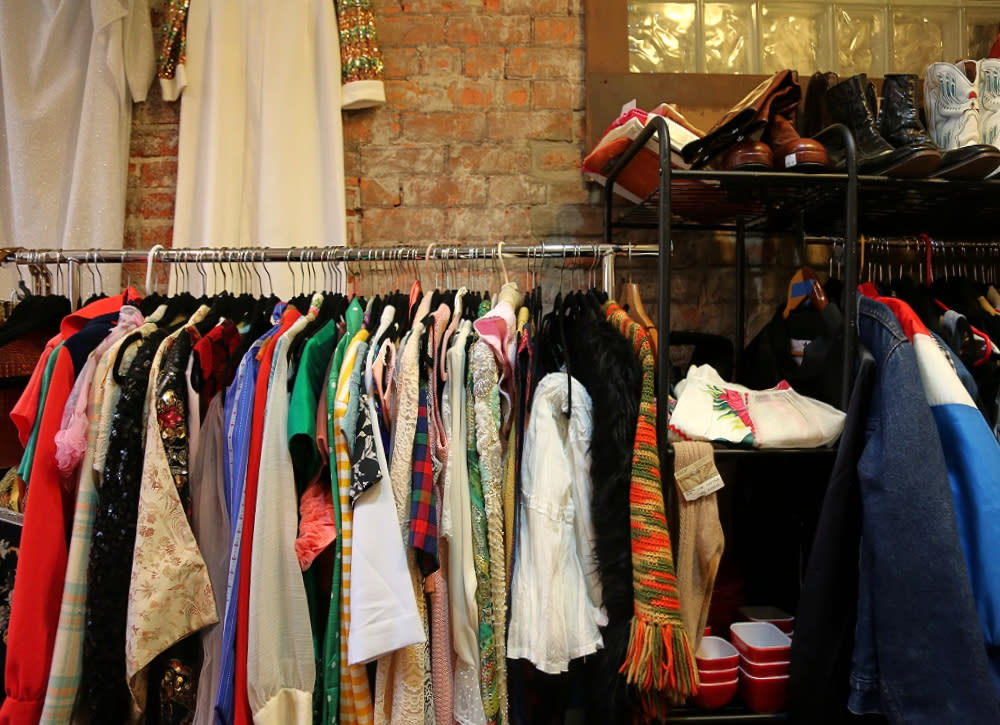 Located next to the Riverside Arts Center, this hidden gem is a must-stop for cool vintage clothing and accessories. Owner Amanda Gaytan makes a point to carry clothing items for all body types. Ypsilantique also carries a great selections of hand bags, jewelry, neckties, funky trinkets and more. Open select business hours.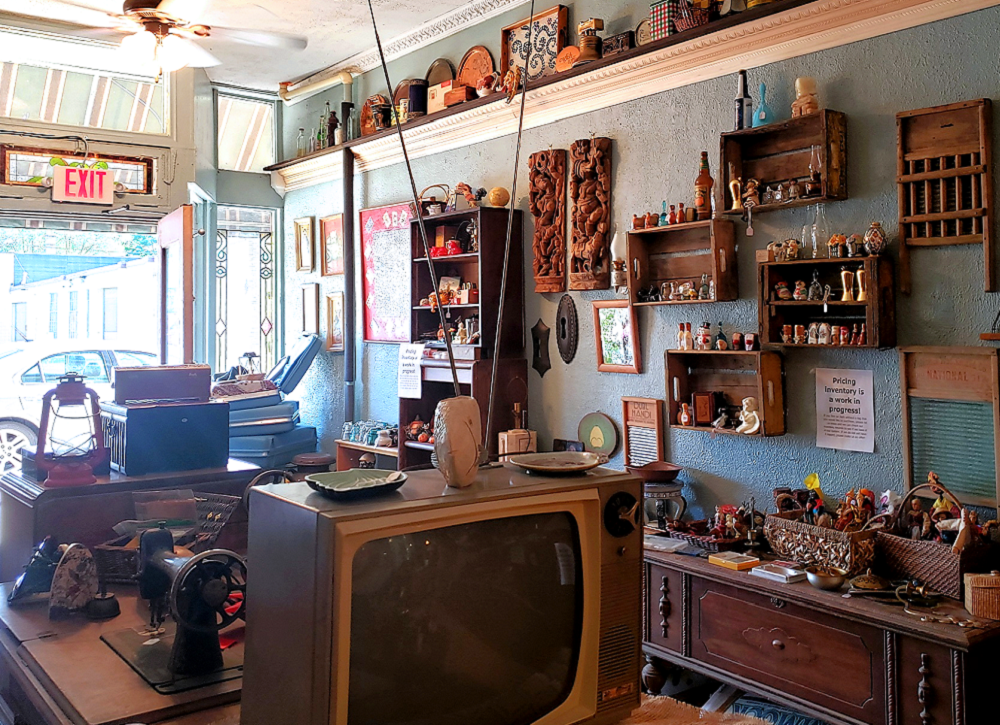 Located in the heart of Depot Town, Ambient Antiques was created from a passion and personal collection of unique antiques collected over the years by the owners. Discover something special to add to your collections including stamps, figurines, decorative plates and cookie jars. The team will be happy to help you find that last piece!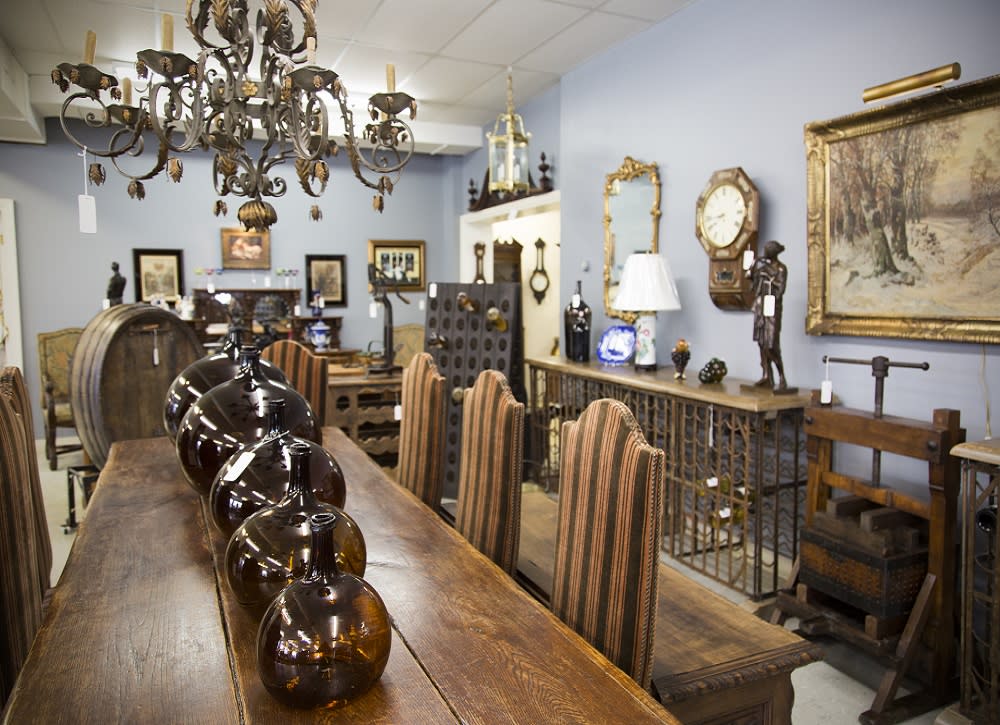 Further west down Michigan Ave is Schmidt's Antiques, a family owned-business since 1911. With breathtaking furniture and artifacts from all over the world, Schmidt's delivers high quality products with high quality service. Owner Chuck Schmidt also helps to foster other antique-related businesses in their space. Schmidt's is also famous for their monthly auctions. When visiting, step inside the Michigan Art Gallery next door.
 
Is your heart overwhelmed with all the love for antiques in Ypsilanti? Get out there and explore! Share your shopping adventures on Instagram using #YpsiReal, or upload your photos here!
Enjoy our content? Sign up for our monthly newsletter to have it delivered straight to your inbox!